Business
Abu Dhabi looks to attract Indian investors with tax incentives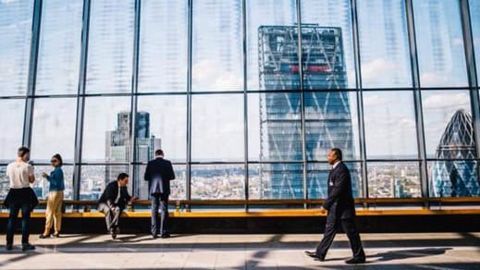 UAE's capital city of Abu Dhabi is eyeing Indian businesses as potential investors and offering the investors tax incentives such as zero tax for 50 years and full ownership.
The effort comes as the city is focusing on become the financial epicentre of the Middle East.
Officials from Abu Dhabi Global Market announced the tax incentives on a ten-day visit across five Indian cities.
In context:
Abu Dhabi offers tax holiday to investors
Abu Dhabi is the capital of United Arab Emirates and is pitched to be the largest amongst UAE's seven emirates.
With the earlier centuries indicating most of Abu Dhabi's revenue from trading in pearls and oil, the economy started flourishing as their oil exploration expanded.
Abu Dhabi owns large hydrocarbon reserves, amounting to around 95% of oil and 92% of gas.
Abu Dhabi: Wealthiest emirate in UAE

Amongst the seven emirates, Abu Dhabi fares as the wealthiest with regards to its GDP and the average income earned per person. Reports state that over $1 trillion has been invested in Abu Dhabi alone. The city's

investment

authority has assets worth $875 billion.
Love Business news?


Stay updated with the latest happenings.
About

Abu Dhabi Global Market
Abu Dhabi Global Market is an international finance centre that is based out of UAE's capital city of Abu Dhabi.
The Abu Dhabi Global Market is part of the UAE government's vision to ramp up industrial and financial investments and activities in the city.
The financial centre includes commercial and business houses, leisure and entertainment arenas, apart from residential facilities.
15 Nov 2016

Abu Dhabi looks to attract Indian investors with tax incentives
ADGM to boost investments from Middle East & India

"We can offer a quick and efficient set-up in a well regulated international business platform. We allow for full foreign ownership, we have zero percent tax regime for 50 years, no withholding taxes, one-stop-shop. So, we facilitate every aspect of a set-up," said ADGM.