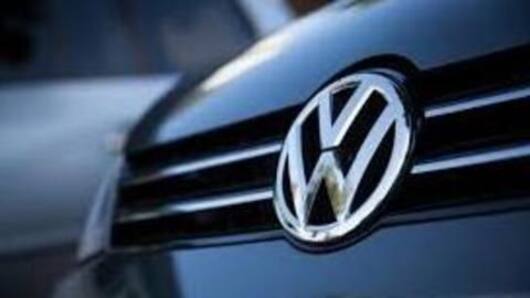 NGT to Volkswagen: Deposit Rs. 100cr tomorrow or face arrest
On Thursday, the National Green Tribunal (NGT) ordered German car manufacturer Volkswagen to deposit Rs. 100cr with the Central Pollution Control Board (CPCB) by 5pm tomorrow, as reparations for the 2015 emissions scandal.
The NGT warned that if Volkswagen failed to do so, it would face stringent action, including the arrest of its India MD and seizure of properties.
Here are the details.
An expert NGT panel had been formed last year
In November last year, the NGT constituted a four-member panel to file report on 2015 Volkswagen emissions scandal where the car maker had been found guilty of intentionally programming its diesel engines to cheat measurement devices and flout US regulatory standards.
While tests showed low emissions, it was found that in real-world conditions some Volkswagen engines emitted 40 times more Nitrous Oxides (NOx).
The panel found Volkswagen to be guilty of violations
Subsequently, on December 24, the NGT panel submitted its report.
According to IE, which viewed the report, the NGT panel found that Volkswagen cars had emitted 48.678 tonnes of NOx in 2016.
Using Delhi as a base city to calculate damages, the NGT estimated that the cost of health damage due to the additional NOx released by Volkswagen vehicles was Rs. 171.34cr.
Love Business news?
Stay updated with the latest happenings.
Yes, notify me
How NOx gases affect the environment and health
NOx gases have serious consequences on the environment, and react to form smog and acid rain. Further, they're central in the formation of ground-level ozone and fine particulate matter (PM), both of which are associated with adverse health impacts.
Volkswagen had not heeded the NGT's demands for a fine
Following its findings, the NGT had asked Volkswagen to deposit Rs. 100cr within a month.
The Rs. 100cr penalty had been calculated based on the 3.27 lakh Volkswagen cars in India that had the cheating software installed.
However, Volkswagen ignored the NGT's demands, and thus finds itself in a tight spot right now.
Earlier, Volkswagen had announced a massive car recall in India
For those unaware, after the 2015 emissions scandal came to light, Volkswagen announced the recall of 3.27 lakh cars in India.
The recall came after the Automotive Research Association of India (ARAI) conducted tests and found that Volkswagen cars had on-road emissions that were 1.1 to 2.6 times higher than the applicable BS-IV pollution norms.
The NGT fine is the latest blow to Volkswagen
Meanwhile, Volkswagen is still paying the price across the world for its 'defeat device'.
In the US and Canada, where criminal and civil proceedings are still pending, Volkswagen has agreed to pay $2.8bn to an environmental trust.
The fine imposed on the German car giant by the NGT is the latest blow to the company.
How many cars were affected by the scandal?
Asked 2019-01-17 16:40:17 by Rajesh Patel
Answered by NewsBytes
The 2015 Volkswagen emissions scandal, also known as the Dieselgate scandal, affected around 11 million cars worldwide.
How many cars were affected in the US?
Asked 2019-01-17 16:40:17 by Tejas Patel
Answered by NewsBytes
Around 500,000 cars were affected in the US, and Volkswagen offered "substantial compensation" and buyback offers for the owners of the affected cars.
Which model years were affected?
Asked 2019-01-17 16:40:17 by Paridhi Rathore
Answered by NewsBytes
Several Volkswagen cars manufactured between 2009 and 2015 were affected.
Were other brands under Volkswagen affected?
Asked 2019-01-17 16:40:17 by Navya Lobo
Answered by NewsBytes
Yes. Around 1.2 million Skodas and 2.1 million Audis were estimated to have been affected.