Business
Karnataka High Court directs closure of Kingfisher Airlines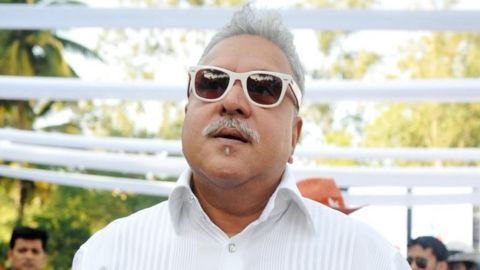 After mounting debts and losses, India's Kingfisher Airlines was asked to wind up in an order issued by the Karnataka High Court.
The order was the verdict in a petition filed by a UK-based company, Aerotron, which supplied aircraft components to the airline.
Aerotron reported over $6 million was due from the airlines group.
The Official Liquidator will take possession of the airlines' assets.
In context:
Kingfisher Airlines ordered to wind up
Kingfisher Airlines was an airline company based in Mumbai, owned by the United Breweries Group.
Starting out in 2005, the airline group received overwhelming market share and by 2011, was pitched to hold the second largest market share in the industry.
However, the group amassed massive debts, which peaked to a financial crisis in 2012.
In 2012, it suspended all flights and ceased operations.
Increasing debts

Vijay Mallya's ballooning debts
The liquor baron, Vijay Mallya, who owned United Breweries and ran Kingfisher Airlines was reported to have borrowed massive amounts as loans from nearly 17 banks.
Mallya, as of this year, owed a whopping Rs.9,000 crore.
Reports stated that Mallya was personally accountable for the loans, with his airline company not having made profits for over eight years.
Love Business news?


Stay updated with the latest happenings.
27 Oct 2016

Government set to auction Kingfisher Airlines' fleet
India's Service Tax Department announced that the Indian government would auction Kingfisher Airlines' fleet next month to enable them to recover dues amounting to Rs.535 crore.
The department in Mumbai has issued notices for sale of the airlines' Airbus A319.
The same fleet had been put up for sale by the government earlier this year but had failed to result in any buyers.
16 Nov 2016

SBI writes off Vijay Mallya's loans worth Rs.1,200 crore
One of India's biggest banks, the State Bank of India, wrote off loans to the tune of Rs.1,200 crore due from Vijay Mallya.
Despite the write-off, the Finance Minister reinstated that the decision was only in the books, and the loans were not waived.
After the liquor magnate quietly left the country in March, the banks have had a tough time recovering his dues.
21 Nov 2016

Karnataka High Court directs closure of Kingfisher Airlines