Business
Can India capture the global production limelight?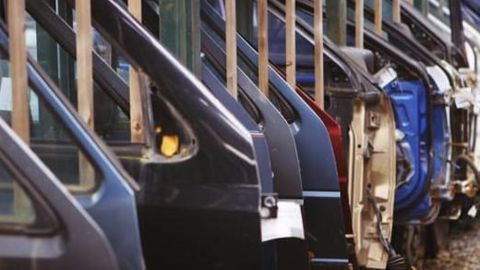 With growing linkages to other economies for export-driven production, India is soon rising up the global production ladder.
In addition, with production leader China seeing slower growth in the economy, India banks heavily on attracting manufacturing opportunities in the country.
Although initiatives have been taken to promote India, data reveals that India sees lacklustre investor climate and stagnant exports in the global manufacturing space.
In context:
India touted to be global production hub?
India's production goals

The Make in India initiative
Two years ago, India's Prime Minister Narendra Modi launched a dynamic initiative to help boost manufacturing in India.
In the initiative, known as the 'Make in India' program, Modi encouraged multi-national and domestic companies to manufacture their commodities and goods in India.
The prime target behind the initiative was to create more jobs and improve skills across various sectors in the economy.
Modi's initiative boosts FDI for the country

Soon after the new initiative was launched, India clinched the top spot for bagging the highest in foreign direct investments. India gained $63 billion in

FDI

last year, surpassing China and the United States.
Love Business news?


Stay updated with the latest happenings.
06 Nov 2014

Rising battle to become global manufacturer
With China's growing younger demographic advantages and cheap labour, many multinational companies have, for years, set shop in China for manufacturing their products and services.
Although, over the last few years, rising growth and GDP in China has sparked double-digit increases across its wages.
Analysts estimated that labour cost in India for an hour was 92¢ against China's $3.52.
India, although, lacked effective infrastructure.
India's biggest boon: Its heavy supply of labour

"It's the only country that has the scale to take up where China is leaving off," says Frederic Neumann, a senior economist with HSBC. "Neither one is big enough to take up the slack," he says, on Vietnamese and Indonesian markets.
India's growth

Post liberalization: India's growth story
Even after liberalization came into effect in 1991, India's growth has been rather slow compared with China's stupendous growth.
China chronicled large investments, which boosted their heavy infrastructure growth and pitched them to be the world's production hub for over two decades.
On the other hand, India invests just about 30% of the country's total GDP and manufacturing comprises around 20% of the economy.
India's need of the hour: Shift from services to manufacturing

"It's all good to have the software industry and Bollywood, but it doesn't generate enough jobs. 60% of the economy is generated by services, but it only employs 28%. Agriculture, which is 14% of the economy, accounts for 50% of employment," said banker Sanjeev Sanyal.
Love Business news?


Stay updated with the latest happenings.
22 Nov 2016

Can India capture the global production limelight?