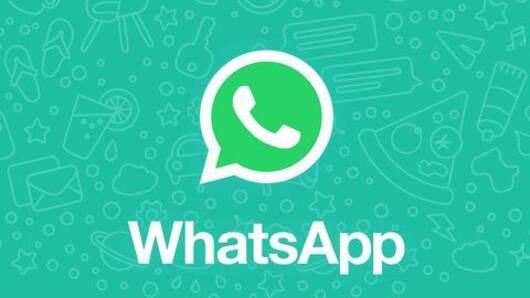 WhatsApp announces Startup India challenge; giving away Rs. 1.8 crore
In a bid to bolster entrepreneurship and small businesses growth, WhatsApp has announced a contest for Indian start-ups.
The contest, dubbed Startup India-Grand Challenge, invites entrepreneurs with highly innovative ideas and business models to solve India's unique problems.
The winners of the challenge will be awarded prize money of Rs. 1.8 crore to build on their ideas.
Here's more about the program.
Startup India-Grand Challenge: Who can apply?
Under the new program, any individual or start-up with ideas or business models capable of solving a local problem pertaining to India, and making a large scale socio-economic impact is eligible to apply.
The idea could be tied to any relevant industry, but the ultimate solution should focus on problems in the Healthcare sector, Rural Economy, Financial and Digital Inclusion, Education, or Citizen Safety.
What would be the selection process?
Once you have applied, an independent selection committee will review all applications to pick top 30 candidates.
The shortlisted candidates will be contacted to pitch their projects to the committee, which will select the final 10 applicants.
After this, the finalists will be called for a live pitch, where an independent jury will judge their ideas and pick 5 winners.
Love Business news?
Stay updated with the latest happenings.
Yes, notify Me
Prize money for the contest
Each winner, according to the website for the contest, will be awarded a grant of $50,000 (approx. Rs. 35.6 lakh) by WhatsApp. The total prize money for 5 winning start-ups would be Rs. 1.8 crore.
So, how can you apply?
Now, if your business solves an India-specific problem, creates high impact, or bridges the digital divide, you can apply for the challenge right away.
For this, head over to https://bit.ly/2Up13dh and apply with your details as well as a presentation pitching your idea (not more than 6-8 slides).
The last date to apply is March 10; winners will be announced on May 24.
WhatsApp's evolution for businesses
The challenge comes just as WhatsApp continues to evolve as a major tool for businesses in India.
Today, 84 percent of small and midsize businesses in India use WhatsApp to communicate with their customers.
In fact, WhatsApp for Business alone has over 5 million users and is helping businesses connect with consumers and vendors, showcase merchandise, and streamline internal processes.
How to contact WhatsApp regarding this challenge?
Asked 2019-02-02 13:19:56 by Vihaan Subramanium
Answered by NewsBytes
If you have any queries regarding this challenge, you can mail them to whatsapp-challenge@investindia.org.in.
Is it necessary to have a working business?
Asked 2019-02-02 13:19:56 by Aaradhya Mehra
Answered by NewsBytes
Ideation stage startups can apply, but WhatsApp says an ideal application should consist of operational business, with a working prototype or model in place.
Is it necessary to have WhatsApp in the business solution?
Asked 2019-02-02 13:19:56 by Saanvi Trivedi
Answered by NewsBytes
No, it is not necessary for the participants to include WhatsApp in their business model.
Who will be judging the applications?
Asked 2019-02-02 13:19:56 by Aaryan Mukopadhyay
Answered by NewsBytes
An independent evaluation committee will be judging the applications, but it not clear who will be a part of it.