Business
India's services sector sinks amidst demonetization woes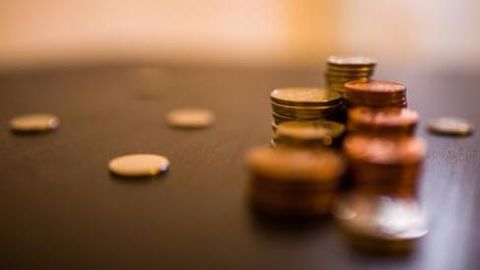 After the recession of 2008, India's services market revealed its worst production figures this month, with demonetization coming into effect.
The Nikkei Services Purchasing Managers' Index dipped to touch 46.7 in November from 54.5 in October, due to a fall in demand.
This is the first time it has gone below the 50 mark this year, and the biggest drop after November 2008.
In context:
Indian services hit by demonetization
08 Nov 2016

Demonetization of high-value currencies
On 8 November, Indian Prime Minister Narendra Modi announced a sudden economic change by abolishing Rs.500 and Rs.1000 currency notes.
Modi's move targeted the rising black money menace and corruption in the country.
In his address, he stated that new Rs.2000 and Rs.500 notes will be issued. This was pitched to be one of the most drastic policy changes across the world in decades.
Former PM Manmohan Singh estimates GDP to fall

Recently, India's former Prime Minister Manmohan Singh highlighted that the demonetization move will trigger a decline in the country's GDP by at least 2%. He also stated that India's long-term growth would suffer.
Love Business news?


Stay updated with the latest happenings.
Impact

Multiple sectors across India bear the demonetization brunt
Various sectors such as real estate and gold, faced widespread slowdown in business, as most of these sectors relied heavily on cash transactions.
Nearly 86% of India's currency had been wiped out of circulation and this hampered expansion.
The country's large informal sector also saw a sudden plunge, with output and production charting weak figures due to the unavailability of cash.
Bleak growth outlook for India

"The economy has had a heart attack this quarter. We expect the impact of this to resonate for at least two quarters, impacting GDP by 50 basis points for the fiscal year," said Indranil Sen Gupta, chief India economist at Bank of America-Merrill Lynch.
07 Dec 2016

India's services sector sinks amidst demonetization woes
Brokerages highlight services' sector's reliance on cash

"The drop in services activity is not surprising since the share of the unorganized sector in services (around 45 per cent of total, as per 2004-05 data) is much higher than in manufacturing (around 23 per cent), suggesting larger dependence on cash transactions," said Nomura.