Arun Jaitley declares measures promoting digital transactions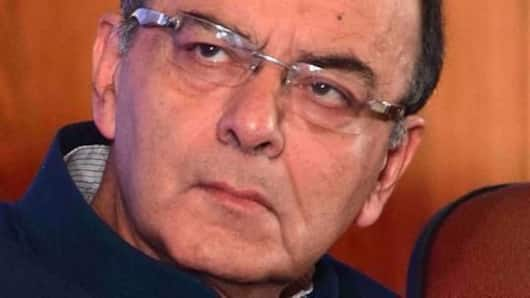 Union Finance Minister Arun Jaitley on Thursday announced a slew of measures that would promote digital transactions.
Hinting that cash transactions will be costlier, Jaitley disclosed multiple incentives (discounts on fuel, highway toll, railway tickets etc.) for people who choose to make their payments digitally.
The government has maintained its stance on the demonetization policy, stressing that their decision will eradicate black money.
In context
Efforts towards a cashless Indian economy
05 Jan 2017
No more PoS transaction fees for small merchants: SBI
Merchants with an annual turnover of less that Rs.20 lakh will be exempt from paying PoS transaction fees according to SBI; Arundhati Bhattacharya, chairman of SBI said the move aimed to boost cashless payments.
Banks charge 0.25% on transactions less than Rs.1000, 0.5% for transactions between Rs.1000-2,000 and 1% for those above.
Only SBI transactions will be exempt from the charges currently.
01 Mar 2017
All bank accounts to have net banking by March 31
The government has asked all the banks to activate net banking for every account by March 31 and mandatorily link them to Aaddhar numbers.
IT minister Ravi Shankar Prasad said the move will "help add in a new set of consumers to the world of online transactions".
Presently, 35% of accounts are not linked to Aadhaar, which might hamper online transactions and digital payments.
Love Business news?
Stay updated with the latest happenings.
Notify Me
12 Mar 2017
Govt releases rules for m-wallets
The Ministry of Electronics and Information Technology has formulated the draft IT (Security of Prepaid Payment Instruments) Rules 2017 to ensure safety and security of transactions made through mobile wallets, smart cards etc.
The rules seek to impose end-to-end encryption on all transactions made through these services.
The government has sought feedback on the matter from various stakeholders.
27 Mar 2017
Demonetization effect: Debit card usage goes up steeply
Since demonetization, debit card usage has increased from 42% of India's total card spend from October 2016, to 60%.
The trend was steered largely by small public sector banks; private banks, which have traditionally dominated in such transactions, fell short.
If every cardholder uses his/her card even once in a month, the debit card share in transactions is likely to go beyond 80%.
11 Apr 2017
Digitalization: Since demonetization, 10 lakh PoS machines added
Since November'16, 10 lakh new Point of Sale terminals have been added in the country; number of shops accepting card payments is estimated to have risen from 15 lakh to 25 lakh.
Number of credit card swipe machines also jumped from 15.1 lakh in October'16 to 22.2 lakh in February'17.
SBI predicts requirement of currency notes will come down by Rs. 1.17 lakh crore.
Over 30 lakh shops to go digital by 2018
Banks will enable another 30 lakh shops for digital payment by September'18, including through PoS machines, Aadhaar-enabled payment facilities, and payment via QR code. MobiSwipe has also announced it will set up 50,000 mPoS machines in 2017.