Business
Fitbit snags smartwatch company Pebble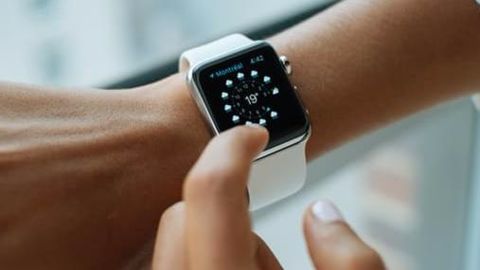 American fitness company Fitbit has acquired smartwatch maker Pebble for less than $40 million.
The deal comes in the wake of weak growth in the smartwatch market, with many smartwatch companies downsizing and battling falling sales.
Fitbit will acquire only Pebble's software assets, and excludes its hardware products.
The deal will enable Fitbit to better compete with Apple's smartwatch space.
In context:
Fitbit acquires smartwatch company Pebbles
Fitbit is an American company which manufactures activity trackers and wireless products aimed at measuring health metrics such as heart rate, sleep quality and number of steps walked.
The company was founded in 2007 and is managed by James Park who serves as CEO.
Apart from its popular fitness trackers, Fitbit also provides a mobile application and website for purposes of tracking activities.
Fitbit tracks everything from food to calls

The activity tracker can track every bit of

food

that is consumed. The wearable technology has bar code scanners, meal shortcuts and calories estimators. It also displays call and message notifications on the screen.
Love Business news?


Stay updated with the latest happenings.
Pebble Smartwatch is an American company that targets the smartwatch market and offers easy connectivity to both Android and iOS devices.
The company first ventured into manufacturing their smartwatches after initially raising funds nearing $10 million from the kickstarter campaign.
The company's lineup of watches has color display and a microphone, with an in-built memory of 128 KB.
09 Dec 2016

Fitbit snags smartwatch company Pebble
Fitbit eyes smartwatch market

"With basic wearables getting smarter and smartwatches adding health and fitness capabilities, we see an opportunity to build on our strengths and extend our leadership position in the wearables category," said James Park, chief executive officer and co-founder of Fitbit.
Future prospects

Fitbit's deal with Pebble sees much speculation
After the deal was signed, with Fitbit acquiring only the software arm of Pebble, industry experts stated that they might stand to lose many of Pebble's loyal fans.
Since Pebble scripted massive popularity in the market because of its hardware, killing it might translate to losing some of its biggest supporters.
Pebble's popular GPS-enabled devices, the Time 2 and the Core, are being discontinued.
Love Business news?


Stay updated with the latest happenings.
Brokerages downgrade Fitbit, stock plunges

Despite Fitbit's attempt to enter newer markets with its acquisition of Pebble, industry experts do not expect it to add much to their results. Deutsche Bank downgraded the company's stock to hold from buy, slashing their price target to $9 from $18.