Business
Excise duty, service tax collections hampered by demonetization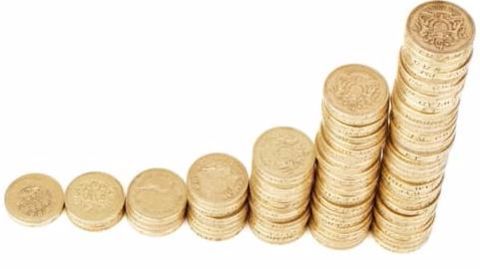 With the demonetization effect settling into the economy, the nation's excise duty and service tax collections scripted slow growth last month, according to reports.
Data published by the Central Board of Excise and Customs revealed that the excise duty collections grew by 32% in November, compared with 41% in October and 36% in September.
Service tax collections also slowed to touch 13% last month.
In context:
Demonetization's impact across service tax, excise duty
08 Nov 2016

PM Modi's demonetization move
Earlier last month, Prime Minister Narendra Modi took a major economic step by abolishing high-value currency notes in the country.
The Prime Minister announced that all Rs.500 and Rs.1000 notes would be held invalid and in its place fresh Rs.500 and Rs.2000 notes would be issued by the banks.
This was an effort to counter rising corruption and black money in the country.
Impact

Liquidity crunch after demonetization
One of the biggest impacts of the demonetization move was the short-term liquidity crunch since the supply of the currency notes failed to meet the increasing demand.
Reports on the currency supply indicated that only about 2000 million units of Rs.500 can be printed by the country's printing press.
This highlighted that over the next four months, money supply will be affected.
Love Business news?


Stay updated with the latest happenings.
What is an excise duty?

In India, an excise duty is levied on goods produced in the country. It is charged either upon production or sale of the good.
12 Dec 2016

Excise duty, service tax collections hampered by demonetization
Plunging excise duty, service tax collections to reflect low GDP

"Excise duty and service tax are very important leading indicators for economic activity in the economy. A sharp fall in these numbers suggest that economic activity has been hit badly during the month of November, especially after demonetization," said professor N.R. Bhanumurthy.
Falling sales

Demonetization takes toll on Indian industries
Apart from lower service tax and excise duty collections, the total indirect tax also charted a decline to touch 13.9% in November.
While ratings agencies and economists have lowered the country's growth forecasts, automobile sales also reflected weak data.
The industry's sales fell 5.48%, touted to be the biggest fall in over three years.
Sectors such as tourism and hospitality also faced lower gains.