Business
Sensex increases amidst signals of a Federal Reserve rate hike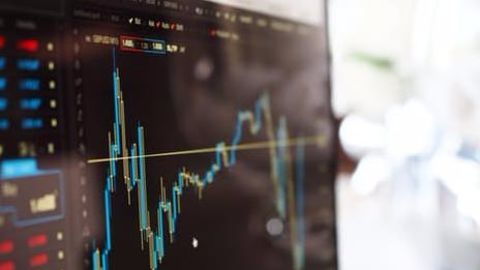 Despite reports signalling an increasing possibility of a US Federal Reserve rate hike this month, India's Sensex managed to close higher on the Bombay Stock Exchange.
Sensex jumped 183 points and closed at 26,698 with the IT, oil and auto sectors keeping the index robust.
NSE's Nifty gained 50 points to touch 8,221.80 points, after shares from RIL and ONGC enjoyed positive trading.
In context:
The Sensex and the Fed rate hike
What is the Sensex?

The Bombay Stock Exchange Sensex is the Indian index for the top thirty well-established companies listed on the BSE. The list was first published in 1986, and reflects the market movements for India's domestic companies.
Rate hike

Fed Reserve rate increase on the cards?
After the 2008 financial crisis, the United States' Federal Reserve had worked at quantitative easing by pumping more money into the economy to revitalize growth.
Years later, with growth and employment rates gaining more stability, the US Federal Reserve began raising its rates.
Last year, the Fed had raised its interest rates, and reports are now speculating at another hike this month.
Love Business news?


Stay updated with the latest happenings.
Impact

How will a Fed rate hike impact India?
If a rate hike were to be effected, India would be faced with a capital outflow from its markets, since investors would now bet higher on US' potential growth.
Although experts estimate that the Indian markets will not be affected in the long run, short-term effects on the debt market and equity market are expected.
This might lead to the rupee's value depreciating further.
How will a Fed rate hike impact consumers?

A rate hike by the Federal reserve will see consumers battle rising borrowing costs, and increasing inflation rates. Whereas, the rate hike is beneficial to the savers, who will see better returns on their deposits.
14 Dec 2016

Sensex increases amidst signals of a Federal Reserve rate hike
What about gold?

"The market is pessimistic on

gold

. Monetary policy dominates gold at this point of time. We see gold dropping to $1,140 per ounce over the course of December and are still comfortable with that downside target," according to brokerages.
Love Business news?


Stay updated with the latest happenings.
15 Dec 2016

Sensex down 84 points after Fed rate hike
The Sensex closed 83.77 points down after the US Federal Reserve hiked interest rates, indicating more hikes in 2017.
Analysts stated that "Fed policy is slightly hawkish as indicated by three rate increases expected in 2017, compared with two rate increases expected in the September statement."
They added that currencies and equities in emerging markets may come under pressure as a result.