Business
Cyprus removed from India's tax haven blacklist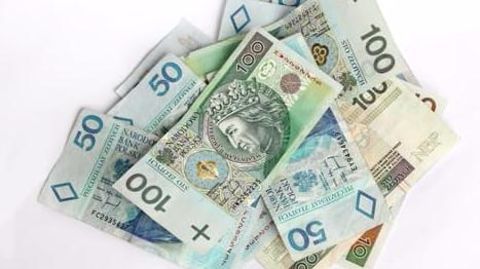 The Indian government has taken off Cyprus from its list of tax havens, providing relief to investors who faced the brunt end of austere tax measures in Cyprus.
This comes in the wake of the Indian government signing a bilateral pact with Cyprus, the double tax avoidance agreement, earlier last month.
The new move is effective retrospectively from 1 November 2013.
In context:
Cyprus scored off India's tax haven blacklist
Tax haven beginnings

Cyprus and its allure as a tax haven
Decades ago, after the Berlin Wall conflict, the government in Cyprus established the Mediterranean country as a tax haven to attract money from Russian oligarchs and European companies.
Many companies and high net-worth individuals were attracted to Cyprus's low corporate taxes and strict laws on privacy.
This led to the country's banking industry increasing over nine times the size of its economy by 2009.
2012-2013

The collapse of the Cypriot banking system
During 2012-2013, the country's banking system faltered due to massive amounts of capital flowing out of the economy after the financial crisis in 2008.
Soon after Greece hit widespread debt crisis, Cyprus's banking system was reeling under huge amounts of non-performing loans.
The banks' debts escalated, and by 2013, the country required a bailout.
Cyprus was directed by international bodies to follow austere measures.
Love Business news?


Stay updated with the latest happenings.
Bailout

What did the Cyprus crisis result in?
The Cyprus crisis resulted in a bailout which marked the end of a tax haven era for the country.
Since Cyprus was netted in heavy debts, the bailout terms included measures such as increasing its corporate taxes to over 12.5%.
It also had to change its international status as a an offshore tax haven and was required to disclose tax information to other countries.
19 Nov 2016

India inks double tax avoidance pact with Cyprus
India signed a pact with Cyprus enabling India to levy capital gains tax on sale of shares on investments made after 1 April, 2017.
The pact looks to curb movement of money as investments in Cyprus to evade taxes in India.
India had also updated its tax treaty with Mauritius, also touted to be another tax haven.
17 Dec 2016

Cyprus removed from India's tax haven blacklist
Analysts' take on the new move

"The Government of India has finally rescinded the notification of Cyprus as a non-cooperative jurisdiction. Coming on the heels of the new tax treaty, this will come as a big relief to investors and Indian companies that have raised capital from Cyprus investors."-Abhishek Goenka, PwC.