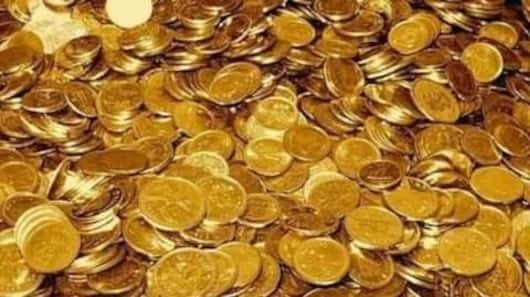 Now, invest in 24-karat gold on Google Pay: Here's how
In a major move, Google Pay has added gold investment into its wide-ranging offerings.
Now, using the mobile platform, you can buy or sell 24-karat gold at the latest prices.
The service was said to be in the works for a long time and will go straight against similar offerings from Paytm and PhonePe.
Here's how you can use it.
Digital gold investment with MMTC-PAMP India
Google Pay has partnered with MMTC-PAMP India, an internationally-recognized metal and mining service provider, to offer the gold investment service.
Basically, you will be able to purchase 99.99% pure 24k gold at any price using the platform.
Once you make the purchase, MMTC-PAMP India will store the acquired quantity in secure vaults on your behalf, saving the trouble of hoarding it physically.
Statement from Ambarish Kenghe, Google Pay's Product Management Director
"This feature is created for millions of Indians who buy gold especially during festivals like Akshaya Tritiya, Dhanteras or Diwali. Now, the purchase of gold is possible, right on your mobile phone, from wherever you are."
Love Business news?
Stay updated with the latest happenings.
Yes, notify Me
How to buy gold from Google Pay
If you're interested in buying gold, head over to Google Pay and search for 'Gold' from the 'New' tab.
Then, head over to the 'Gold vault' and click on the 'Buy' button.
Here, check the buying price (GST inclusive), enter the amount you want to invest, and confirm the amount of gold you'll get for it.
Finally, tap on the 'Check' button and pay.
Then, you can sell it accordingly
After buying, you can use Google Pay to sell the purchased gold - when the rates are better.
This will work in the same way; just enter the quantity you want to sell, check the amount you will get, and proceed.
The prices are refreshed every few minutes, which means you can sell anytime through the app.
This takes Google Pay close to its competitors
The latest move takes Google Pay closer its competitors in the game - Paytm and PhonePe.
Both players, along with Times Internet's ET Money, offer gold investment plans for traders.
In August 2018, Paytm claimed to have taken over 70% of the digital gold market, while PhonePe had sold 250kg gold in early 2018.
Paytm even delivers accumulated gold as coins
Paytm, which started offering gold investment service in April 2017, also offers customers an option to redeem their accumulated gold in the form of real 24k minted gold coins.
Can we get profit by belling digital gold, that means at any time selling price will go higher than buying price ??
Asked 2019-07-06 09:25:09 by Binitha Chacko
Answered by NewsBytes
That would depend on the market conditions. You'll have to keep a track of price to make profit out of gold.
Why can i purchase gold from google vault and what is the benefits.
Asked 2019-06-25 21:18:50 by pawan rai
Answered by NewsBytes
You can purchase gold anytime when it's profitable and the benefit is you don't have to hold gold physically.
Say after 5 yrs of investing, i want the gold i bought for making jewellry and dont want to sell it. Is that possible?
Asked 2019-05-26 11:35:21 by Poulami Laha
Answered by NewsBytes
No, it is not possible. You cannot get gold coins from Google Pay.
Buying price and selling price are different can you jus explain ?
Asked 2019-05-14 21:51:06 by alim khan
Answered by NewsBytes
Buying price and selling price of gold depend on its market value at that particular moment (when you're buying or selling).
Is buying gold safe from Google Pay?
Asked 2019-04-12 14:15:38 by Arjun Chattopadhyay
Answered by NewsBytes
Yes, MMTC-PAMP India is an internationall recognized mining service provider and it is safe to use their service with Google Pay.
Where else I can buy gold?
Asked 2019-04-12 14:15:38 by Hemant Shah
Answered by NewsBytes
You can buy gold from Paytm, PhonePe, or ET Money.
Will all sites offer same rates?
Asked 2019-04-12 14:15:38 by Aanya Shah
Answered by NewsBytes
Yes, all sites offer gold at the same latest rate.
Will Google Pay allow share investment?
Asked 2019-04-12 14:15:38 by Saanvi Mittal
Answered by NewsBytes
As of now, there's no word on if share-trading will be offered on Google Pay.