Business
Budget 2017 riding high on expectations?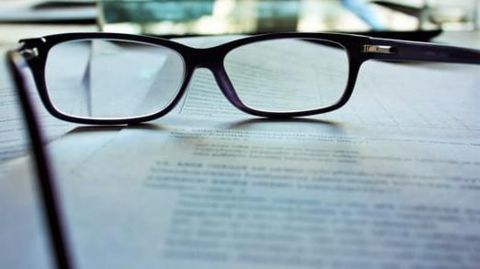 The country's Union Budget, scheduled to be presented on 1 February, will hopefully see a list of people-friendly announcements being made, reports said.
One of the biggest announcements could be with regards to the recent demonetization move, which sent industry and business figures tumbling and more is expected over the next few months.
The Budget is also expected to focus on infrastructural improvements.
In context:
Budget 2017 and the myriad of expectations
What is the Union Budget?

The Union Budget in India is the annual financial report which helps chart and disclose the revenues and expenditures for a particular fiscal year. The budget also helps plan for the upcoming year and plans the allotment of expenditure.
25 Dec 2016

Budget 2017 riding high on expectations?
Love Business news?


Stay updated with the latest happenings.
Incentives for cashless payments and promotion of government schemes

With the demonetization move spurring widespread cash crunch, many industry experts are expecting the government to introduce incentives for making cashless transactions. Government schemes such as Make in India, Skill India, and Skill India are also expected to see more importance.
Budget 2017

Cheaper housing on the cards?
Apart from experts suggesting income tax relief for tax-payers, many are speculating on the possibility of availing cheaper housing.
The Budget is also expected to churn cheaper numbers for small cars and two wheelers.
Reports also suggested that the government could be eyeing improved initiatives for helping the poor through MGNREGA.
The Prime Minister could also take a stern stand on benami properties.
27 Dec 2016

Jaitley indicates tax cuts in Budget 2017
Union Finance Minister Arun Jaitley hinted at tax cuts in the upcoming budget, saying India needed to have lower tax rates to become globally competitive.
At the inauguration of training of the 68th Batch of IRS officers, Jaitley said India needs "lower level of taxation, to provide services more competitive in nature."
He added that voluntary compliance will also have to increase in India.
19 Jan 2017

Start-ups may receive tax benefits in Budget 2017
Nirmala Sitharaman, minister of Commerce and Industry indicated that in the upcoming Union Budget, start-ups are likely to receive additional tax-benefits.
The suggestions of all entrepreneurs have been compiled and sent to the Finance Ministry including raising tax holidays for start-ups from 3 years to 7 years.
She also stated that the government is committed to remove any legislative hurdles faced by the entrepreneurs.
Love Business news?


Stay updated with the latest happenings.
21 Jan 2017

Budget'17: Service tax may be hiked to 18%
Sources said that the Centre may raise the service tax from 15% to 18% during the Budget 2017 as a precursor to rolling-out the GST.
Analysts initially speculated a 1% rise in the service tax to 16%. The GST will be rolled out by July 1.
Meanwhile, the Railways ministry has sought gross budgetary support of Rs.50,000 crore for 2017-18.
23 Jan 2017

Railway safety fund may be announced in Budget
Sources stated that Rs.1 lakh crore dedicated fund for safety, which was announced a year ago, would have its first installment announced in the 2017 Budget.
The need for the fund assumes urgency due to three major rail accidents in the country in a span of 2 months.
The government seeks to invest Rs.5 lakh crore over 5 years.
28 Jan 2017

2017 Budget may double rebate for lower income populace
The 2017 Budget is expected to bring big relief to the lower income group.
Sources claim that the tax rebate may be increased from the current Rs.5,000 to Rs.10,000.
This means that the basic exemption limit would rise from Rs.2.5 lakh to Rs.3.5 lakh.
If passed, the lower income strata would have to pay Rs.10,000 and not Rs.15,000 tax on Rs.1.5 lakh income.