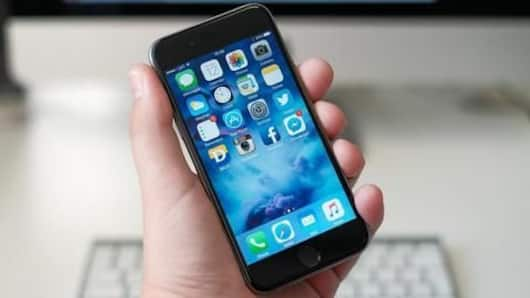 Apple is pushing 'incredible' iPhone6s with 'Made in India' badge
Just as OnePlus 7 and 7 Pro continue to draw applause, Apple has switched to some good old fashioned marketing strategies to boost its sales in India.
Case in point: the recent advertising campaign that the company is running to push its years' old iPhone 6s as an 'incredible' smartphone and one 'Made in India'.
Here's why this is annoying, if not downright stupid.
iPhones sales have dropped significantly in India
The iPhones have always been expensive but over the last few years, the Cupertino giant has crossed the threshold of expensive to sit as 'overly expensive'.
This can be explained by the fact that Samsung sells top-end Galaxy S10+, with 12GB RAM and 1TB storage, at Rs. 1,17,900, while iPhone Xs Max with half of its storage and 4GB RAM sells at Rs. 1,38,000.
Even budget flagships have marred iPhones' sales
Along with Samsung, budget flagships from the likes of Xiaomi, OnePlus, OPPO, and Vivo have lured buyers further away from iPhones starting at Rs. 1 lakh. The company's India shipments declined from 3.2 million in 2017 to just 1.7 million by the end of 2018.
Love Business news?
Stay updated with the latest happenings.
Yes, notify me
Ridiculous tactic to boost sales
Every year, to make up for the hefty price of the new iPhone, Apple makes the old ones a bit cheaper for the buyers, thereby covering up the place of entry-level models with dated ones.
The practice is well known but it is pretty disappointing to see Apple pushing its iPhone 6s, a four-year-old device, as an 'incredible' one in an advertisement.
Seriously, Apple?
Plus, using 'Made in India' badge to boost sales
Not just you can get plenty of high-functioning smartphones, including OnePlus 6T, at the price of 'incredible' iPhone 6s, there is this 'Made in India' angle played that's not commonly seen from Apple.
Highlighting 'Made in India' shows that the phone has been manufactured locally under PM Modi's 'Made in India' campaign, but it is also a cheap trick to attract buyers.
Campaign runs during Lok Sabha 2019 elections
The phrase in question is benign but as it comes during the election season when Indian-ness and nationalism is already on people's minds, the words could take a stronger tone.
This could eventually get people to buy iPhone 6s, well at least that's what Apple appears to be hoping.
To note, Apple's also gearing to set up its own outlets in the Indian market.
Will iphones get cheaper in India?
Asked 2019-05-16 19:26:33 by Saanvi Chopra
Answered by NewsBytes
As of now, there's no word on iPhones getting cheaper.
When next iPhones will launch?
Asked 2019-05-16 19:26:33 by Cheshta Jindal
Answered by NewsBytes
Next iPhones are expected to launch in September 2019.
What would be the price of next iPhone?
Asked 2019-05-16 19:26:33 by Aaryan Jain
Answered by NewsBytes
There's no word on price, but we expect to be on the higher side.
When 5G iPhone will come?
Asked 2019-05-16 19:26:33 by Vibhore Chopra
Answered by NewsBytes
Apple could launch 5G iPhone in 2020 or a year after that.