#Verdict2019: Sensex crosses 40,000 points for the first time
Business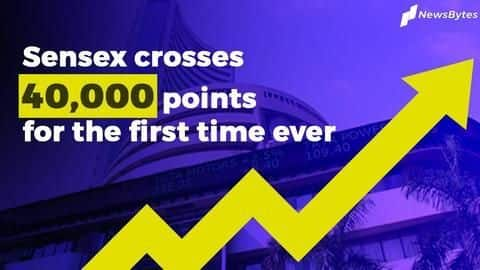 On Thursday, as election results began emerging, markets jumped with happiness.
For the first time, Sensex breached 40,000 points after trends suggested that NDA, led by BJP, will win over 330 seats.
Similarly, Nifty is also expected to cross the 12,000-mark.
To recall, Sensex jumped 1,000 points on Monday after exit polls predicted that Prime Minister Narendra Modi would return to power.
Results
PM Modi will take oath for the second time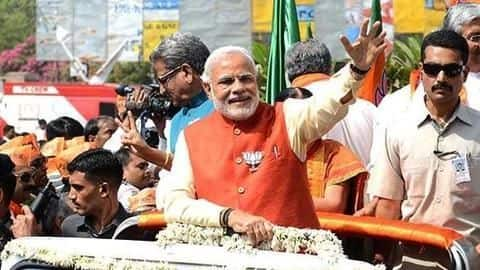 There's no doubt that PM Modi will take the oath in a couple of days. According to latest reports, NDA is leading in 331 seats.
BJP is also set to win all seven seats of Delhi.
On the other hand, Opposition failed to make any dent in the mandate. UPA is performing well in just 100 seats, whereas Congress could win only 51 seats.
Details
BJP scripts history while Opposition gets decimated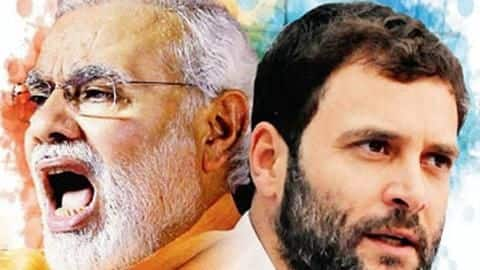 It is also important to point out that BJP is on the verge of scripting history.
Despite staying in power for five years, the saffron party has shown there was pro-incumbency instead of anti-incumbency.
Though the Opposition spoke about unemployment, farmer distress, communal tensions, and even Rafale deal, it failed to influence voters.
The lack of an alternative definitely returned to haunt them.
States
BJP held on to the states it won in 2014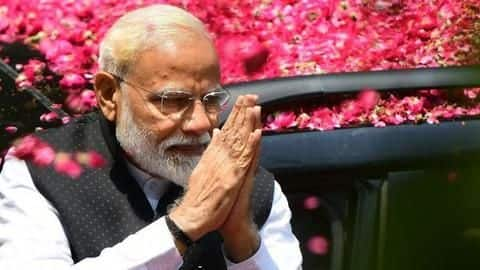 As far as states are concerned, BJP has managed to retain most of them, which it had swept in 2014 as well.
In Maharashtra, BJP is leading in 39 out of 48 seats, in Gujarat, the party is leading in 25 out of 26 seats.
In Madhya Pradesh, the saffron party has taken a lead in 26 out of 29 Lok Sabha seats.
Information
SP-BSP's unlikely alliance didn't make a difference in UP
Dismissing theories, BJP is also performing well in Uttar Pradesh, which has 80 Lok Sabha seats. The party took lead in 55 seats while SP-BSP combine could win 23 seats. Congress took lead in just two seats.