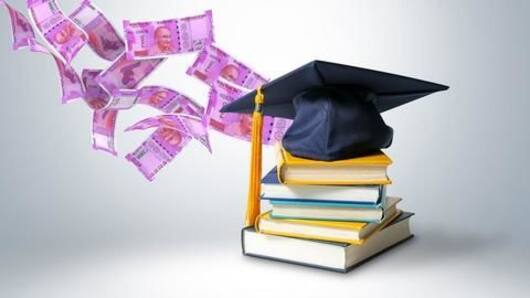 #FinancialBytes: Applying for education-loan? Here's what you need to do
With education becoming expensive and the cost of higher education skyrocketing, education loans have become a necessity for students.
Education loans can come in quite handy and students looking to get quality education can opt for these loans without worrying about the cost of education and repay after completing their course.
Here's what students need to do before applying for an education loan.
Find out whether education loan facility is available or not
Before applying for an education loan, students should do proper research and find out whether loan is available for the course and college of their choice.
While loan facility is available for most courses and colleges, especially reputed colleges and popular courses, it's advisable to approach shortlisted colleges or banks and know if the course they are interested in is covered by loan.
Choosing a good course and reputed college is essential
Students should realize that the reputation of colleges/universities and popularity of courses/programs matter a lot for sanctioning of education loans.
The institutes they choose should have good reputation and the course should be well-known. This will improve one's chances of loan approval as it increases the bank's faith that the applicant will find a job in time to repay the loan.
Love Business news?
Stay updated with the latest happenings.
Yes, notify me
Do proper research, choose banks with low interest rates
Before finalizing an education loan, students must do proper research and shortlist a few banks and know the interest rate charged by each lender to compare them.
They should have an idea about various factors due to which the interest may vary, including the loan amount, repayment tenure, etc.
One should choose the bank that offers the lowest interest rate to reduce their burden.
Know whether the bank requires a collateral or guarantor
Students should also check if the shortlisted banks require any security collateral or guarantor for approving the loan.
However, collateral is generally required only if the amount of the education loan is big. Public banks typically do not need collateral for loans of up to Rs. 7.5 lakh while private banks and financial institutions provide collateral-free education loans of up to Rs. 4 lakh.
#5: Ensure you have enough savings for down payment
Most banks provide 100% loan if the amount is below Rs. 4 lakh. However, if it exceeds Rs. 4 lakh, applicants have to pay 5% in advance (15% down payment for international loans). Students must ensure they have enough funds for the down payment accordingly.
What are some important parameters to compare before taking education loan?
Asked 2019-06-29 07:21:11 by Aaryan Balasubramanium
Answered by NewsBytes
After deciding on the course, college, and loan amount required, you must conduct detailed research on education loans offered by various banks. You must compare the interest rates, repayment tenures, processing fees, the scope of coverage (tuition fee, accommodation, books, etc.), and interest and repayment terms among other parameters. One should also check if collateral or guarantor is required for the loan offered.
What is repayment tenure and moratorium period?
Asked 2019-06-29 07:21:11 by Harini Balasubramanium
Answered by NewsBytes
Students should repay education loans after the completion of their course. The duration within which one should repay the loan is the repayment tenure. The moratorium period or holiday period is the period after which repayment starts. Repayment begins after the moratorium period expires or when the borrower secures a job, whichever is earlier.
What costs or expenses are covered under student loans?
Asked 2019-06-29 07:21:11 by Paridhi Rathore
Answered by NewsBytes
Generally, education loans cover expenses like: 1) Tuition fees and hostel expenses; 2) Exam, library, and lab fees, if any; 3) Refundable caution deposits; 4) Travel expenses; and 5) Books, uniforms, and other things essential for the course.
What happens if a student can't repay education loan?
Asked 2019-06-29 07:21:11 by Aarav Chatterjee
Answered by NewsBytes
Before taking an education loan, students must know the consequences of defaulting on repayment. It will hamper their future credit opportunities, create problems for the guarantors, and the collateral offered will also be at stake. One should have a backup plan for repayment if they don't get a job or fail to repay after the moratorium period to avoid trouble.