Amazon ventures into ed-tech, launches app for IIT JEE preparation
Business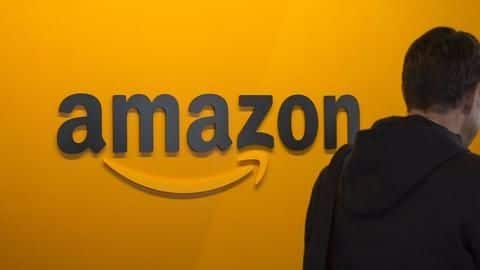 After launching an online marketplace and content streaming platform, Amazon is venturing into the ed-tech space to expand its footprint in India.
The Jeff Bezos-led company has launched an app to help students prepare for Joint Entrance Examination, the key test required to enter into the IITs.
The app will be going against popular ed-tech products from Indian start-ups like Unacademy, Gradeup and Testbook.
App details
JEE Ready for mock tests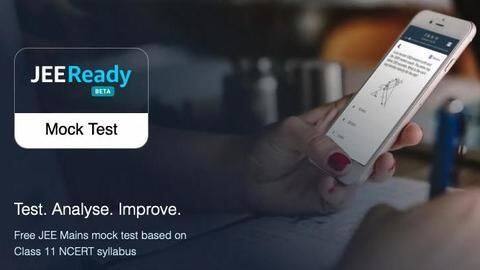 Dubbed JEE Ready, Amazon's ed-tech app is available as a beta product on the Google Play Store.
However, instead of offering courseware, the program lets you assess your preparation for JEE Mains with an All India Mock Test created by experienced teachers.
You can take the test on the app, get a detailed breakdown of your performance and finally compare it with other test-takers.
Requirement
Basic details required to use the app
Despite being in development, JEE Ready has been installed more than a thousand times on Android.
Anyone can use the app by simply signing in with their Amazon ID and providing their targeted test year and current coaching center.
It is worth noting here that the app lists a few coaching centers but the test served remains unchanged for all users.
Test
After signing up, you can take the test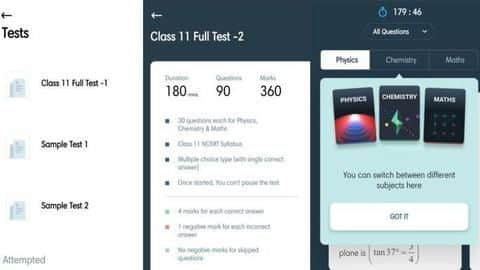 After signing up, you can try the sample test to familiarize yourself with the app and attempt the mock test to see where you stand.
The result of the test will be given with a personalized report, which you could use to conduct an in-depth analysis of your performance, compare the results with other students, and identify your strong and weak areas.
Stable release
No word on stable release
The introduction of JEE Ready shows Amazon's next target, but it still remains unclear when the stable version of the app would be available.
Not to mention, the ed-tech sector is already booming in India, thanks to companies like Toppr, Unacademy, BYJU'S, upGrad, TestBook, and Gradeup.
They all offer test material for knowledge assessment as well as courseware to prepare.