Business
Aircel to SC: Don't shut our operations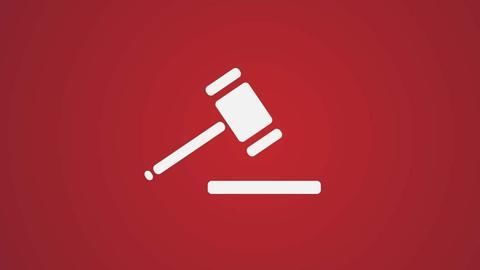 Telecom operator Aircel has asked the SC not to halt its operations in the country, saying it had no control over the actions of its parent company Maxis, and its promoter T Ananda Krishnan.
The court threatened to shut Aircel operations unless Maxis and Krishnan appear before it.
It clarified that Aircel itself was not accused or linked to the 2G scam.
In context:
Could Aircel telecom lose its 2G license?
Background

Aircel - Maxis scam
In April-May 2011, sale of 2G spectrum by Aircel to Maxis came under the scanner when Aircel's former owner C. Sivasanskaran complained to CBI that he had been coerced into selling his stake.
Sivasanskaran accused Telecom minister, Dayanidhi Maran, of arm-twisting him into selling his stake to Malaysian company, Maxis.
Maxis as quid pro quo allegedly invested Rs.642 crore in Maran's brother's company-Sun Direct.
In October 2011, CBI filed a case alleging that Aircel's sale of spectrum to Maxis Group in March 2006 happened under duress.
In August 2014, CBI filed a chargesheet against former telecom Minister and his brother, T. Ananda Krishnan, the owner of Maxis and other senior Maxis officials.
On September 24, 2016, a warrant was issued against owner of Maxis, T. Ananda Krishnan.
Love Business news?


Stay updated with the latest happenings.
Ananda Krishnan evading CBI

Maxis Group owned by Ananda Krishnan, has a 74% stake in Aircel. Krishnan has failed to appear before the CBI court in connection with the Aircel-Maxis-Maran corruption case.
07 Jan 2017

SC threatens to cancel Aircel's 2G license
The Supreme Court on Friday restrained Aircel from selling its 2G spectrum which it acquired in 2006.
The bench headed by CJI, Justice Khehar, also threatened that Aircel may lose its 2G license if Aircel's majority stake holder, Ananda Krishnan failed to appear before CBI in the ongoing Aircel-Maxis corruption case.
A proposed merger between Aircel and Anil Ambani owned R-Com, is underway.
Supreme Court observes

In an oral observation, the Supreme Court said, "If he (Ananda Krishnan) is going to use an asset belonging to this country, he may be anywhere in the world but must appear before us."
Why

Uncertainty on Aircel and R-Com merger
In September 2016, a merger was announced between R-Com and Aircel.
Maxis and R-Com propose to hold 50 percent stake in the newly created merged entity which is expected to have the third largest subscriber base in India.
However, given that Maxis Group owner has refused to appear before CBI and 2G Special court, SC's threat to cancel Aircel's license could derail the merger.
Love Business news?


Stay updated with the latest happenings.
Telecom consultant on Aircel case

Mahesh Uppal, Director at telecom consultancy ComFirst said, "This would be of some concern to the R-Com-Aircel merger. It is something that needs to be resolved before the merger takes place."
30 Jan 2017

Aircel to SC: Don't shut our operations
02 Feb 2017

All accused in Aircel-Maxis case acquitted
A special court on Thursday acquitted all those who were accused in the Aircel-Maxis case, including former Telecom Minister Dayanidhi Maran and his brother Kalanithi Maran.
The accused had all denied allegations levied against them and had moved bail pleas.
Judge OP Saini was scheduled to pass the court order last month but had deferred it to today, insisting that the order wasn't ready.
03 Feb 2017

ED moves SC against Maran brothers in Aircel-Maxis case
The Enforcement Directorate (ED) today moved the Supreme Court against a trial court's decision to acquit the Maran brothers in the Aircel-Maxis case.
In its appeal, ED urged the SC to direct the special court to dismiss the bail bonds submitted by the Maran brothers.
It also asked the apex court not to release any of the brothers' properties attached to this case.
04 Feb 2017

SC threatens to auction Aircel if Krishnan continues to abscond
A livid SC bench threatened to end the proposed merger of Aircel with Reliance Communications and to sell the spectrum allocated to Aircel.
SC said that T Ananda Krishnan, who has 74% shares in Aircel-Dishnet had failed to heed to the summons issued by the court.
Krishnan is accused of taking control of Aircel through Dayanidhi Maran by coercing the original promoter to evacuate.
11 Feb 2017

SC gives Swamy two weeks to present evidence against Chidambaram
The SC has refused to probe P. Chidambaram's role in the 2006 Aircel Maxis deal at this stage, giving BJP leader Subramanian Swamy two weeks to present credible evidence of illegality allegedly committed by Chidambaram.
Swamy had pleaded for a probe into Chidambaram's role in granting FIPB clearance to the Rs 3,500 crore deal.
Dayanidhi and Kalanithi Maran were earlier discharged in the case.