Business
Volkswagen trumps Toyota to be world's largest carmaker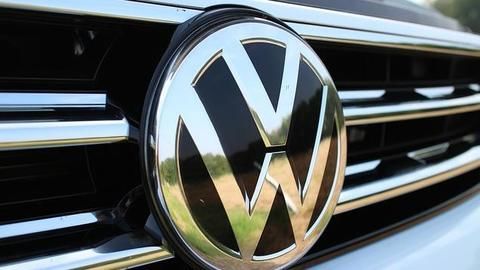 Japanese carmaker Toyota has lost its title of being the world's biggest carmaker to German giant, Volkswagen.
Toyota's four year reign as the world's largest car producer was ended by Volkswagen, in a surprising development given how Volkwagen was in the midst of its worst scandal last year.
Volkswagen sold 10.31 million cars, nearly a 100,000 more cars than Toyota in 2016.
In context:
Volkswagen is now the world's largest carmaker
Toyota's world rankings

Japanese car manufacturer, Toyota, has been ranked world's largest carmaker every year since 2008, except 2011, after it nudged out long-time leader GM. In 2011, GM ranked first as Toyota's

production

was hit when a

tsunami

struck

Japan

.
How did it happen

Volkswagen's target to oust Toyota from top spot
Volkswagen (VW) has yearned to take the top spot from Toyota as the world's largest car manufacturer.
Both companies have been neck to neck and have produced almost exactly the same number of cars in last couple of years.
VW's former long-time CEO Martin Winterkorn was reportedly obsessed with VW occupying top position and had started an aggressive expansion 10 years ago.
Love Business news?


Stay updated with the latest happenings.
Dieselgate

VW: So close and yet so far
VW had come close to achieving its goal of beating Toyota in 2015, when it was hit with emissions scandal.
The German giant was accused of manipulating 11 million car engines by installing software that allowed it to pass emissions-tests making cars seem cleaner than they were.
Subsequently, VW had to settle billions of dollars in claims and faces investor lawsuits and criminal investigations.
Dieselgate

Chinese market saves the day for VW
Post Dieselgate, VW saw its market share in Europe, its second largest market, declining.
However, despite emissions scandal, VW's sales were boosted by Chinese market where it sells negligible number of diesel cars.
Booming demand in China has become crucial for VW as it sold more than one-third of total cars in China where demand for cars has been growing for 26 years.
China: The big equalizer

Ferdinand Dudenhoeffer, Director of Center for Automotive Research says, "China is the big equalizer. Diesel plays no role there, so your reputation can't suffer. China today is the center of the automotive world, for Volkswagen as well."
31 Jan 2017

Volkswagen trumps Toyota to be world's largest carmaker
Love Business news?


Stay updated with the latest happenings.
VW's prospects bright in the future

VW's sales were up 12% in China and dropped 2.6% in US in 2016. Analysts say: "If Chinese and European markets continue to be solid and US markets weakens as we expect, VW might stay first in 2017 as well."