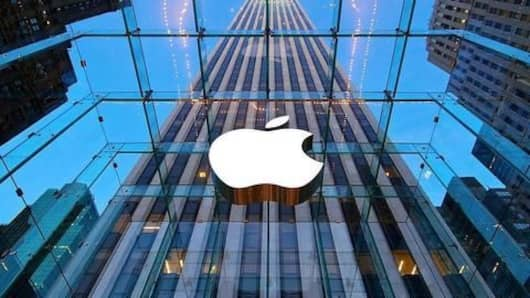 Apple rushes to meet unprecedented demand for iPhone 8
Production schedules for iPhone 8 have been advanced to meet "unprecedented demand" in the market.
Apple plans to ramp up manufacturing and start supply chain by June although a change in launch date is not expected.
Reports indicate that this is the first time Apple has advanced production dates for an upcoming device.
2017 will mark the 10th anniversary of iPhones.
What radical changes are in the offing?
Rumours are swirling that iPhone 8 may have an all glass body which will reportedly be held together with a stainless steel frame.
It looks like the iPhone 8 may feature long range wireless charging or may have a wireless charging back cover.
Some reports suggest that Apple is looking to introduce advanced biometric features and an iris scanner might indeed be a reality.
iPhone 8 camera may support augmented reality
Noted analyst Ming-Chi Kuo has claimed that the iPhone 8 will come with a revolutionary 3D front camera that will support augmented reality. The camera will have an infrared module that will enable it to sense 3D objects through the lens.
It is also speculated that the new iPhone 8 will sport a 5.8-inch display, 3GB RAM unit and will be priced at $1000.
Love Business news?
Stay updated with the latest happenings.
Yes, notify Me
iPhone 8 might have MacBook Pro's Touch Bar, say reports
Reports have surfaced that Apple's 10th anniversary iPhone 8, named iPhone X, will come with a MacBook Pro-like Touch Bar, which will be called function area.
This means if the size of the phone is 5.8 inches as reported, the usable display will be about 5.15 inches.
The functional area will likely have features like dynamic buttons, including media controls and photo editing tools.
Markets abuzz with iPhone 9 rumors- Bigger, better?
Even before the iPhone 8's much-awaited launch, reports about the iPhone 9, which is expected to release next year, have surfaced. According to The investor, Samsung will supply OLED panels for the model.
Reports also speculate it will be bigger than all other models till now, with two sizes - 5.28 and 6.46 inch.
The iPhone 8 is set to hit stores this September.