Air India Express eyes tie-ups to manage revenue losses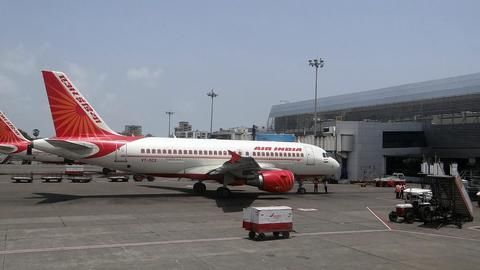 Low-cost carrier Air India Express (AIE) is looking for code-sharing agreements with other airlines for routes in South East Asia, following the loss of revenue from West Asia.
For 2016-17, AIE may record Rs 250 crore less than estimated as yields from the Gulf sector dropped by 15-20% due to the economic slowdown.
The Gulf sector contributed to over 80% of the carrier's business.
In context
Air India explores partnerships to reduce gulf dependance
What is a code sharing agreement?
In a code-sharing agreement, a flight marketed by a carrier is operated by another. Airlines sell seats on each others' flights to provide passengers with a wider choice of destinations. Last year, Air India and Air Austral entered into such an agreement for new destinations.
Carrier
Code sharing agreement with Air India
The Kochi-headquartered AIE has also signed a Code Sharing Agreement with Air India Ltd. AIE will operate on Delhi-Dhaka route to connect passengers from Europe.
The low-cost carrier is looking for opportunities in the "five-hour destinations" ambit.
AIE has hired KPMG India and other consultants to develop its long-term growth strategy.
AIE has 23 Boeing 737s and will add two more planes in 2017.
Love Business news?
Stay updated with the latest happenings.
Notify Me
Details
Details of the new Delhi-Dhaka route
As part of operations to expand international presence, Air India Express will fly between Dhaka and Delhi starting February 17.
Initially, flights will operate four times a week - Mondays, Tuesdays, Thursdays and Saturdays, but are likely to be expanded to eight times a week.
Other than domestic destinations, AIE flies to 15 international destinations including Dubai, Sharjah, Abu Dhabi, Bahrain, Doha and Singapore.
Gulf
Economic slowdown in the Gulf
With oil prices diving by over 70% since June 2014, countries in the oil-rich Gulf region hit a sharp economic slowdown in the second half of 2016.
Saudi Arabia, the UAE, Qatar, Oman and Bahrain eliminated fuel subsidies to limit government's spending.
Two of region's biggest carriers - Abu Dhabi-based Etihad airways and Dubai-based Emirates airlines, cut down several jobs and reported sharp losses.