Business
Inflation at a five year low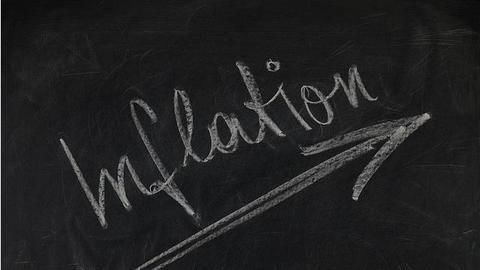 First time in five years, the Consumer Price Index (CPI) eased to the lowest point of 3.17 % in January 2017.
Soon after demonetization was announced on November 8, 2016, inflation hit a three-year low in December 2016 owing to a cash-crunch and subsequent contraction in consumer demand.
Reports indicate that crash in prices in vegetables and pulses contributed to sharp drop in inflation.
In context:
Inflation numbers are at five-year low
Introduction

Understanding Inflation
Inflation denotes a 'persistent and appreciable increase in general level of prices': in developing economies, 4-5% is considered a desirable rate of inflation.
In April 2014, RBI announced it had adopted Consumer Price Index as key measure of inflation: until then Wholesale Price Index was used.
CPI has five category of items: food/beverages & tobacco; clothing/bedding & footwear; housing; fuel & light and miscellaneous.
14 Feb 2017

Inflation at a five year low
Love Business news?


Stay updated with the latest happenings.
Evident drop from corresponding period

Compared to 3.17 per cent inflation in January 2017, during corresponding period of January 2016, the inflation numbers were significantly higher at 5.69 per cent.
Details

Steep rise in inflation expected
Aditi Nayar, ICRA's principal economist stated a sharp up tick is likely to be seen over the next two months. She said, "We expect CPI inflation to rise to around 4.5 per cent in March, 2017."
Even though retail inflation may remain below RBI's target of 5%, according to Reuters' poll of 45 economists there will be no more rate cuts until July-Sept 2018.
Expert Speak

Key inflationary risks in future
Senior Economist, Suvodeep Rakshit opined, "Going forward, key risks are commodity prices and food inflation over the next six months given the monsoon patterns."
Varun Khandelwal, Bullero Capital: "Key risk to inflation going forward is international commodity prices, primarily price of oil. Oil has been consistently in mid 50s for some time. If oil were to go further up, we could see more inflation.