Business
Kraft proposes merging with Unilever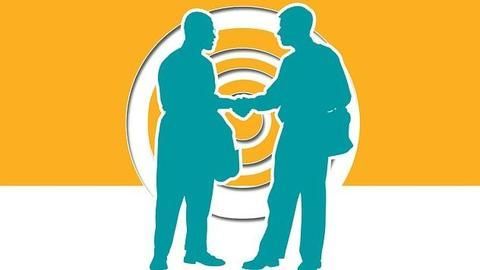 Kraft Heinz, American food giant, reached out to Anglo-Dutch consumer good giant Unilever with a $143 billion merger proposal: news of the proposal led to Unilever's shares soaring 9 percent.
Unilever categorically declined Kraft's offer but Kraft indicated being keen on further discussions to reach an agreement.
If the Kraft-Unilever merger went through, it would be one of the biggest in corporate history.
In context:
Kraft's ambitious proposal for Unilever
Kraft Heinz

The 'Kraft Heinz Company' is an American food giant which was formed by merging Kraft Foods Group and Heinz in 2015. Its market capitalization is $106bn and is known for brands like Heinz ketchup, Philadelphia spread and HP Sauce.
18 Feb 2017

Kraft proposes merging with Unilever
Love Business news?


Stay updated with the latest happenings.
Kraft makes a statement

"Kraft Heinz confirms that it has made a comprehensive proposal to Unilever about combining the two groups to create a leading consumer goods company with a mission of long-term growth and sustainable living."
Details

Merged entity second largest worldwide
If both Kraft and Unilever, were to merge, it would create a massive consumer giant with combined sales of nearly $90 billion.
The merged entity's sales would rank just below Nestle SA's $91.2 billion in sales.
Iconic brands like Kraft macaroni and cheese, Heinz ketchup, Dove personal care products, Ben & Jerry's ice cream, Persil and Bertolli Olive oil would be under same umbrella.
Expert Speak

Merger may face potential hurdles
According to Neil Wilson, market analyst at ETX Capital said, "Antitrust regulators might have issues with such massive companies merging" and EU regulators in particular would be against it.
Further, Unilever workers' Union is opposing the merger proposal as Kraft Heinz's 'predatory' takeover bid of the company would lead to job cuts; the American giant may try to trim the workforce.
Kraft's hopes

Where does merger proposal stand?
Unilever categorically declined the Kraft Heinz proposal stating that the offer "fundamentally undervalues" the company and added "Unilever rejected the proposal as it sees no merit, either financial or strategic, for Unilever's shareholders. Unilever doesn't see basis for any further discussions."
Kraft said that although "Unilever has declined the proposal, we look forward to working to reach agreement on the terms of a transaction."
Love Business news?


Stay updated with the latest happenings.
20 Feb 2017

No merger offer with Unilever: Kraft
Kraft Heinz has withdrawn the $143-billion merger with Unilever Plc, saying the premature publicizing of their offer, made it difficult for them to negotiate with Unilever.
Sources familiar with the development said other factors that helped the decision were differences between the companies' cultures and business models.
According to UK law, Kraft can now approach Unilever with a fresh offer, only after 6 months.