Amazon, Flipkart sale: Top deals on best-selling Android TVs
Business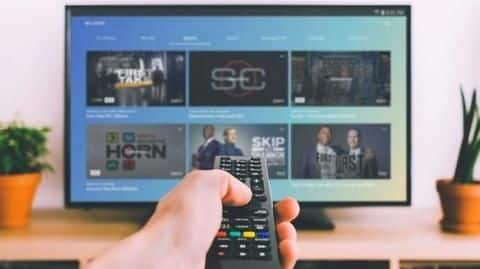 The festive season is on, and as is always the case, the e-commerce giants are in a fierce battle with each other to attract buyers.
As part of their respective Big Diwali Sale and Great Indian Festival, Flipkart and Amazon are offering upto 75% discount on Android TVs, along with no-cost EMIs and exchange offers.
Here's a look at some of the best deals.
TV #1
Flipkart sale: Thomson 55-inch LED 4K TV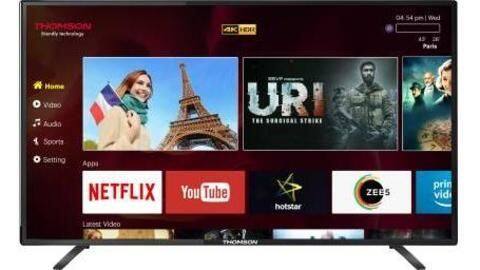 As part of the Flipkart sale, Thomson's 55-inch LED TV is listed at Rs. 28,999, which is Rs. 21,000 cheaper than its marked price.
With a 4K LED screen, 60Hz refresh rate, and 24W audio output, the TV promises an immersive viewing experience.
Further, it offers 1GB RAM, 8GB of internal storage, and supports apps like Netflix, Hotstar, Prime Video, and YouTube.
TV #2
Flipkart sale: Vu 43-inch LED 4K TV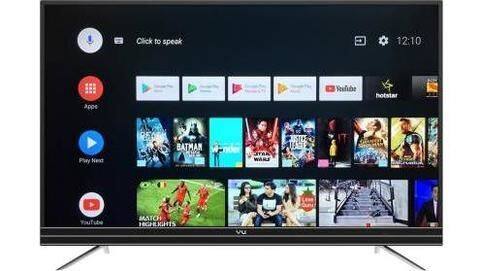 Under the Flipkart sale, Vu 43-inch LED TV is available at 34% discount and is currently available at Rs. 32,999.
The TV features a 4K LED screen with HDR support, 60Hz refresh rate and houses dual 10W speakers with Dolby Digital technology.
Also, there is a dedicated Google Assistant button on remote, 16GB internal memory for storing apps, and Google Chromecast support.
TV #3
Amazon sale: TCL 65-inch LED 4K TV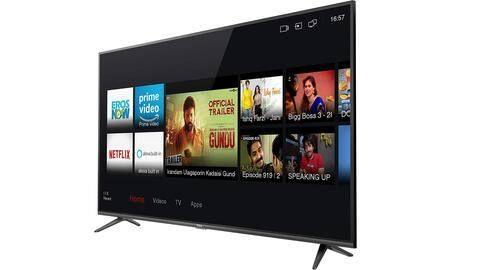 TCL's 65-inch LED TV is available at a whopping discount of around Rs. 62,000 and can now be purchased at Rs. 47,999 through Amazon.
The TV sports a 4K screen with HDR10 support, Micro Dimming technology, and 20W audio output.
Interestingly, it also offers a bunch of AI-based features such as AI voice interaction, AI Picture Engine, and AI Sound Engine.
TV #4
Amazon sale: Sony 43-inch 4K Android LED TV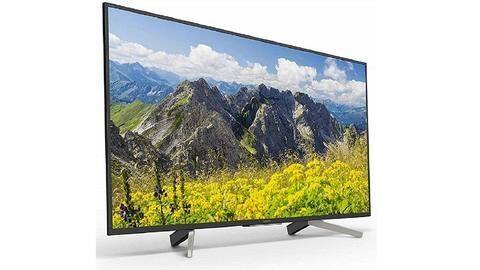 Lastly, Sony's 43-inch LED TV can be purchased at Rs. 53,999, which is around Rs. 31,000 cheaper than its marked price.
The TV features a 4K screen with 50Hz refresh rate and houses two 10W speakers with ClearAudio+ technology.
Moreover, it comes with built-in Chromecast as well as Google Play Store and supports HDR gaming.
Information
And, here's a look at the discount and exchange offers
Apart from the aforementioned deals, buyers can also avail 10% discount using ICICI Bank cards on Amazon and 10% discount using SBI credit cards on Flipkart. Separately, depending on the models, the e-commerce giants are also offering discounts under exchange program.