Business
Kachcha Aam candy Pulse clocks Rs. 300 crore sales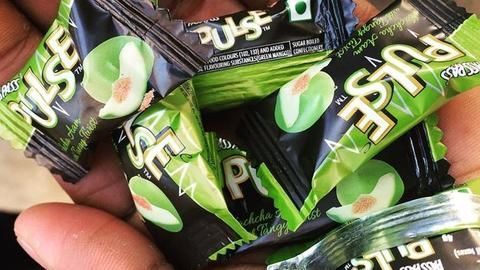 Amidst stiff competition from MNC rivals, India's popular home-grown candy Pulse crossed sales of over Rs. 300 crore last month, in just two years after its launch.
The success comes in the wake of battling rivals such as Italian candy maker Perfetti's Alpenliebe and Parle's Mango bite.
The sales figure beats earnings gained by popular consumer goods brands such as Oreo and Mars bars.
In context:
Kachcha Aam candy snags Rs.300 crore in sales
About

Dharampal Satyapal Group
Dharampal Satyapal (DS) Group is a Noida-based consumer goods conglomerate, popular for its tobacco-based products
The company was founded in 1929 by Lala Dharampal as a perfumery shop.
It was later expanded by his son Satyapal to include other businesses such as chewing tobacco brands and pan masala products.
It is now led by Rajiv Kumar, who serves as Vice Chairman.
DS Group's popular products

After its foray into the

food

and beverages sector in 1998, the company introduced a melange of products ranging from saffron flavored chewing tobacco, to mouth fresheners under brands like Pass Pass. Some of their popular products were tobacco-based brands like Rajnigandha, Baba and Tulsi.
Love Business news?


Stay updated with the latest happenings.
Earnings galore

Chronicling the Pulse candy growth story
In 2015, the DS Group launched a tangy raw mango-flavored candy named Pulse for Re.1.
Due to its popular home-grown taste, the candy was an instant hit, garnering sales of Rs.100 crore in just eight months.
In a country of over 1.25 billion people, rough estimates drew up figures that almost every Indian had purchased this candy at least three times.
09 Mar 2017

Kachcha Aam candy Pulse clocks Rs. 300 crore sales
Market disruption prompts big gains?

"We launched it at Re 1. Other companies followed suit. Before that, everybody was selling 4 gm hard boiled candies for 50 paise," said Shashank Surana, Vice President, new product development, at DS Group.