Going cashless costs money, debit card charges explained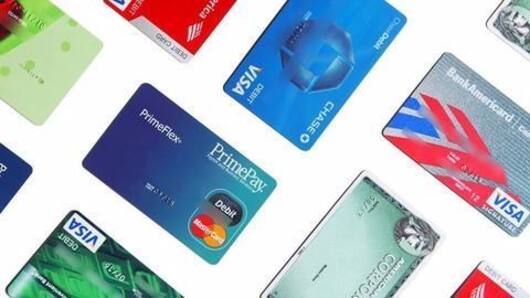 There's been an increase in the digital transactions since Prime Minister Narendra Modi announced the demonetization of Rs. 500 and Rs. 1,000 notes last November.
Debit cards are a much needed requirement for the shift towards a cashless, digital economy.
Yet, they aren't for free. Banks levy charges between between Rs. 100 and Rs. 950 as joining and annual fees.
In context
Going cashless costs money, debit card charges explained
Customers often unaware of these charges
Banks justified the high charges for card ownership saying customers benefit from cashbacks and reward points. Customers are often unaware of these charges and banks tend to dole out debit cards and services which are unrequested and not needed.
Service tax added
Credit card fees vary from bank to bank
HDFC bank charges between Rs. 150 to Rs. 750 as annual/renewal fee depending on debit card type.
ICICI bank offers zero joining charges to Rs. 2,000. Annual fees range between Rs. 99-1,499.
Union Bank of India and State Bank of India don't charge joining fees. Annual renewal charges vary from Rs. 100 to Rs. 300.
Service tax is levied on all charges.
Love Business news?
Stay updated with the latest happenings.
Notify Me
Customers charged for phone calls, SMS facility
HDFC charges customers every time they call phone banking executives. It also charges Rs. 50 for ATM PIN generation. ICICI charges Rs. 15 a quarter for value-added SMS facility. Banks also charge for IMPS, RTGS and NEFT transactions and to re-issue debit cards.
09 Mar 2017
Paytm introduces 2% fee on credit card recharge
Paytm will start levying a 2% fee every time money is added to a Paytm wallet through credit cards.
Paytm will provide an equivalent amount of cashback.
Users had started collecting free credit by topping up their digital wallets through credit cards and transferring money back into their bank accounts without any transaction cost.
Paytm said it would incur "hefty charges" through this.