#OutageAlert: HDFC Bank's website, app go down; services disrupted
Business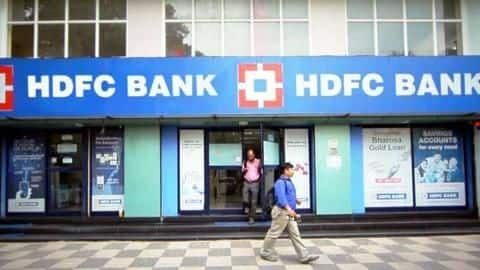 HDFC Bank, one of India's top private financial institution, has run into a major hiccup.
Both the net banking website and mobile banking application of the bank have gone down, creating a wave of problems for its customers.
The issue started surfacing more than 24 hours ago and still remains unfixed at the time of writing.
Here are the details.
Issue
App, website unusable for HDFC Bank customers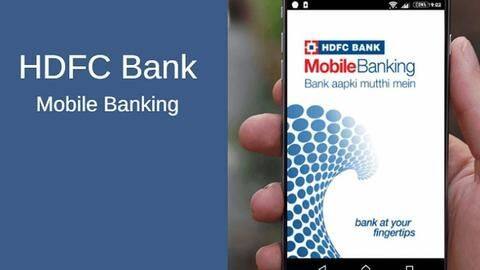 In the early hours of December 2, the website and app of HDFC Bank began creating problems for users, keeping them from logging into their accounts and accessing banking services.
Both app and website gave a 'heavy traffic' error when users tried logging in and suggested them to try again after some time. A similar issue had occurred a year ago as well.
Quote
Here's what HDFC Bank's error message read
"Dear user, The Netbanking system is busy processing heavy load from currently logged in customers, request to try after some time. Thank you for your cooperation," the login error appearing on the website read. It also gave a link to try again.
Impact
Naturally, the issue left HDFC customers fuming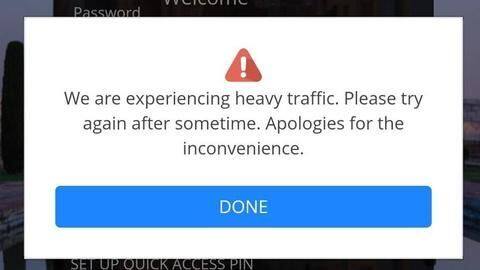 As the issue surfaced, HDFC Bank customers, particularly those using the service for business transactions, started expressing their frustration on Twitter, flooding the platform with complaints.
To note, the bank has around 4.5 crore customers and more than half of those use the digital channels for sending money, making payments, or checking the balance in their account.
Here's what one annoyed user said on Twitter
Response
HDFC blamed the issue on technical glitch
Following the complaints, HDFC Bank Care blamed the issue on a 'technical glitch'.
"Some of our customers have been having trouble logging into our net banking and MobileBanking App," the tweet read. "Our experts are working on it on top priority, and we're confident we'll be able to restore services shortly. While we deeply regret the inconvenience caused, there's no cause for undue concern."
Clarity
No word on when app/website will be back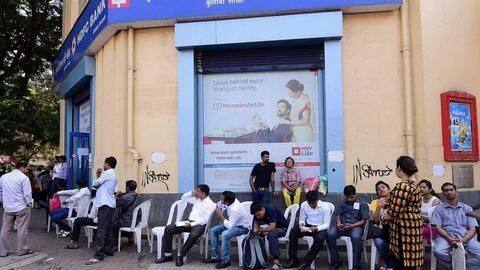 While HDFC Bank says that there is no need for undue concern and the services will be back shortly, the timeline remains unclear.
The bank has not said how much time the app and website will take to return to normal function.
In the meantime, customers marred by the issue are queuing up at the bank for basic stuff like transferring funds.