Business
Tata Motors, Volkswagen sign deal to jointly develop vehicles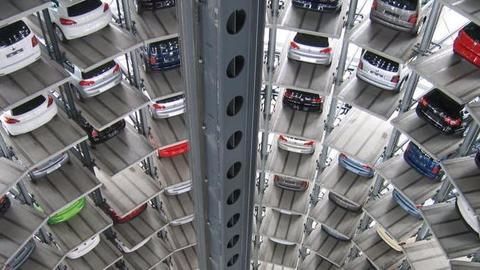 Indian auto company Tata Motors signed a memorandum of understanding (MoU) with German automaker Volkswagen today to develop vehicles for India's domestic market.
The new range of products will be developed by Tata Motors, Volkswagen and Skoda.
The MoU was signed by the companies' heads, reporting that the partnership talks have been ongoing for over a year.
An official announcement will be made tomorrow.
In context:
Tata Motors inks pact with Volkswagen
India-based Tata Motors is one of the largest automotive manufacturers across the globe.
The company is headquartered in Mumbai, India.
Founded in 1945, as part of the multinational Tata Group, the company is now headed by Guenter Karl Butschek.
With world renowned brands such as Jaguar Land Rover under its belt, the company has generated over $39 billion in revenues the last fiscal year.
22 Feb 2017

Tata Motors and Volkswagen engage in deal talk
Late last month, reports surged on a possible deal between the Indian automotive giant Tata Motors and Volkswagen.
The companies were reportedly eyeing a partnership to jointly develop vehicles for the Indian market.
Aimed at cost synergies, the deal, if signed, would help Tata obtain technical expertise from Volkswagen in designing and developing advanced modular platforms.
Love Business news?


Stay updated with the latest happenings.
Tata-Volkswagen deal talk: Goldman Sachs signals positive outlook

"Given Tata's steady drop in market share, declining profitability, increasing capex intensity and rising debt an alliance may suit Tata Motors, in our view," said Goldman Sachs in a report.
09 Mar 2017

Tata Motors, Volkswagen sign deal to jointly develop vehicles
Cost savings targeted in Tata Motors-Volkswagen deal

"This MoU will allow us to have a wider range of discussions and exchange more information and data to understand the synergies that exist between our two companies." according to a person with knowledge of the matter.