Business
Come 2020, Suzuki sees India as third biggest car market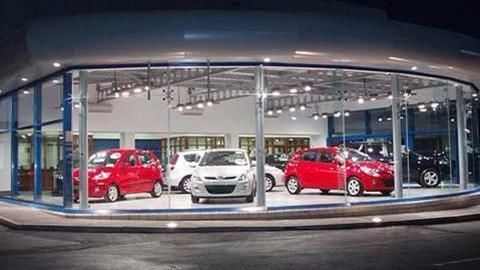 Japanese automaker Suzuki Motor Corp. pitched India as the third biggest car market in the world, a feat that the country will achieve by 2020, reports said.
With Suzuki's market share touted to be around 50 percent of India's passenger vehicle market, it is now revving up to touch 20 lakh units by 2020.
The next year will see four new products, reports said.
In context:
2020: India to become third biggest car market
The Japan-based Suzuki Motor Corporation was founded in 1909 by Michio Suzuki.
Suzuki's headquarters are in Minami-Ku, Hamamatsu, Japan; It manufactures four-wheel drive vehicles, automobiles, motorcycles, ATVs, outboard marine engines, internal combustion engine varieties, and wheelchairs.
In 2011, Suzuki became the tenth biggest automaker by worldwide production.
It has nearly 35 production facilities across 23 nations and distributors in 192 countries.
Maruti Suzuki

Suzuki's celebrated Indian arm
In India, the Japanese auto giant runs Maruti Suzuki, which had its initial start in 1982 in Gurugram, Haryana.
After taking over the reins of the company in 2007, the company churned out nearly 40,000 cars every year.
Touted to have revolutionized the country's automobile industry with one of its iconic cars, the Maruti Suzuki 800, the company now has over 15 car models.
Love Business news?


Stay updated with the latest happenings.
Maruti Suzuki's domestic market sees robust numbers

Reports revealed that the company manufactured and rolled out nearly 1.5 million Maruti Suzuki cars every year. That is almost one car every 12 seconds! With a massive influence over the Indian automobile sector, the company continues to enjoy robust growth in India.
13 Mar 2017

Come 2020, Suzuki sees India as third biggest car market
Higher demand

Suzuki's plants to see increased production
To meet bolstered demand from the domestic car market, Suzuki Motor Corp. is aiming to increase its production capacity.
Its plant at Gujarat is set to have a capacity of producing 7.5 lakh units every year, while its plants at Gurugram and Manesar have a total production capacity of 1.5 million units every year.
Over the last year, around 13 lakh units were sold.
Consumer demand largely for smaller vehicles?

"The demand will largely be driven by rural buyers buying their first cars and upgrading from two-wheelers," says Rakesh Batra, Ernst & Young, which pushes Maruti Suzuki to be one of the top contenders in terms of consumer demand across the domestic market.