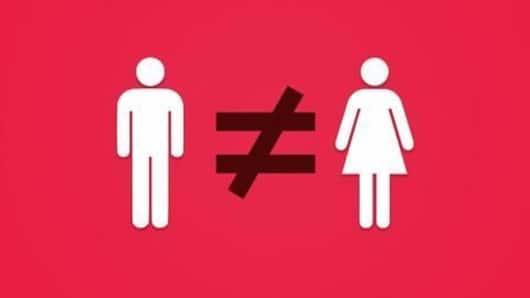 GSK's first woman CEO to get 25% less than predecessor
Top-global drugmaker GlaxoSmithKline appointed Emma Walmsley as its new CEO.
Emma will take over next month, however, her base salary of £1,003,000 is 10% lesser than Andrew Witty, the outgoing CEO.
Moreover, Walmsley will also receive lesser pension benefits and "reduced bonus and long-term incentive opportunities, resulting in a total reduction in her package of about 25%".
Let's explore gender-wage disparity in detail.
GSK explains: Less experience = Less salary
GSK said that considering this was "Emma's first CEO role, reductions have been made to all elements of her remuneration package in comparison to Sir Andrew's current arrangements".
The jarring sound of unequal salaries amongst the top CEOs
Credits:
In 2014, the Associated Press' list of highest-paid CEOs revealed that the top 2 highest-paid male CEOs made more money than all top-paid female CEOs together.
The top-10 women made about $204 million collectively which was less than what the top 2 male CEOs took home ($210 million).
Moreover, salary-wise the last male CEO on the list would rank No.2 on the female list.
Love Business news?
Stay updated with the latest happenings.
Yes, notify Me
Men earn more than woman in EVERY field
PayScale data revealed that there was "no industry where women earn equal to or more than men overall, even when controlling for all measured compensable factors."
Men traditionally dominated "mining, quarrying, and oil and gas extraction" where the gender pay gap stood at 5.4%.
Surprisingly, higher education doesn't reduce the differences in earnings either.
Good news for fairer sex: Equal pay only 117-years away!
World Economic Forum's 2015 Global Gender Gap Report revealed that women today earned what men made in 2006.
At this rate, women won't get equal pay for at least 117 more years.
Making 79 cents for every dollar that a man gets, an average woman stands to lose $500,000 over the span of her career.
The US wage gap had actually widened in 2015.