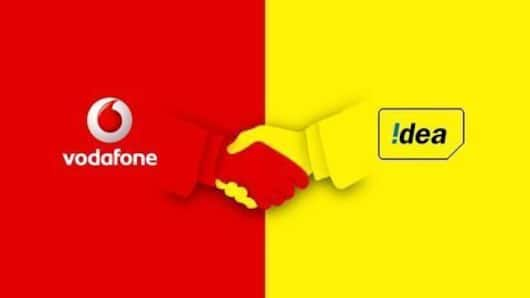 Idea Vodafone merger: A deal of necessity rather than luxury
Idea cellular board has finally agreed a merger with Vodafone.
Once this deal works through, the subsequent network will cater to a combined consumer base of 390 million making it the largest mobile network in India.
The combined entity will be at the top, pushing Airtel down to the second spot.
As a customer, how does your life change? Read on to know.
What do the telecom pundits say?
Telecom industry experts believe that this merger is a welcome change and is a sign of market economy flexing its muscles through consolidation.
There are now going to be three major players in the market i.e. Reliance Jio, Airtel and Vodafone each striving to make it to the top and in this race, consumers will end up gaining big time.
Who's calling the shots?
Kumar Mangalam Birla is going to be at the helm of the new entity that will be created out of this merger.
The merger will be effective once new shares of Idea have been issued to Vodafone and would also lead to subsequent deconsolidation of Vodafone India.
Love Business news?
Stay updated with the latest happenings.
Yes, notify me
Vodafone, Airtel and Jio
Vodafone acquired 67 per cent making its entry in India way back in 2007 in Hutchison Essar from Hong Kong-based Hutchison Whampoa. Airtel is owned by Indian entrepreneur Sunil Bharti Mittal and Reliance Jio is led by Mukesh Ambani.
Please read the fine print
This Vodafone and Idea Cellular merger needs to go through by 2018 and has to get approval from all concerned authorities.
There is also a break free clause of Rs. 3,300 crore which is going to act like a safety net and will be payable under certain set of conditions.
What do we stand to gain?
Thanks to the advent of Reliance Jio and the subsequent tariff war, we have seen a major easing out of cost in mobile plans.
This merger is going to further lead the charge for companies to bring about better services and plans so that they are able to consolidate more users under their umbrella.
So expect, easier on the pocket tariffs very soon.
SEBI's conditional nod to Idea-Vodafone merger: What are the terms?
The SEBI has given a conditional nod to the $23bn Idea-Vodafone merger, subject to the outcome of an ongoing probe over allegations that an Idea promoter had bought 0.23% shares in violation of laws.
Takeover norms were also allegedly violated.
Furthermore, SEBI wants the deal's "abridged prospectus" to mention risks associated.
The merger will then have to be approved by public shareholders and NCLT.
A sheer sense of nostalgia
Before it was Vodafone, it was Hutch. Most of the millennial generation had grown to love the advertisements of Hutch which featured a pug with the tagline "Wherever you go, our network follows". The name of that famous dog is "Cheeka "