Flipkart secures $1 billion in funding, eyes $1 billion more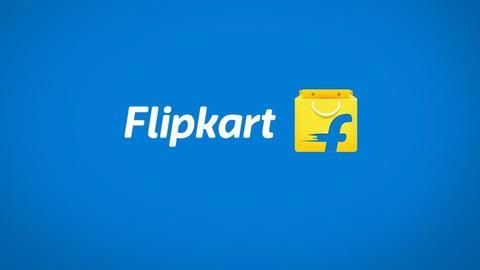 Flipkart manages to secure $1billion in funding in a bid to stay ahead of the competition.
Some of the major backers involved were Microsoft Corp., EBay Inc. and Tencent Holdings Ltd.
The e-commerce giant eyes to go for another round in the upcoming months in a bid to acquire $1 billion more.
Although impressive, this funding was on a lower-valuation than it had before.
In context
Flipkart- Of funding, valuations & being a unicorn!
Details
Major milestones: Flipkart's history of funding till now
Flipkart started the journey in 2007 with Rs. 4 lakh as initial-capital.
In 2009, Accel India invested $1million, Tiger Global invested $10 million.
In 2013, it raised $200 million from existing investors and $160 million from others.
Flipkart got $1billion in funding from GIC Singapore in 2014. The same year it raised $700 million more.
Another $700 million was raised from existing-investors in 2015.
10 Jan 2017
Who's at the helm?
After the latest management reshuffle Kalyan Krishnamurthy, an erstwhile MD at Tiger Global Management is the one who is now calling the shots after being appointed as the CEO of Flipkart.
Co-founder Binny Bansal is the group CEO.
Founder Sachin Bansal is the executive chairman of the Flipkart group, a position which he assumed in January 2016 after receding from the top spot.
Love Business news?
Stay updated with the latest happenings.
Notify Me
The crossover game
Paytm is on its way to becoming an e-commerce upstart from its roots as a payment company, where it has already solidified its stance. Flipkart too owns a payment platform called PhonePe but has not seen much success in the payment category.
Journey
Rise and fall of the e-commerce giant
2009: Valuation of the firm is a tad bit lower than $50 million.
2010-11: Valuation reaches $1 billion mark.
2014: Things take a leap, valuation goes up to $11 billion.
2015: Flipkart's valuation reaches its zenith at $15.5 billion.
2016: In a reversal of fortune, Morgan Stanley values Flipkart at measly $5.6 billion.
2017: Flipkart enters funding round with valuation of $10 billion.
10 Apr 2017
Flipkart raises investments from Tencent, Microsoft; buys eBay.in
Flipkart has raised investments worth $1.4bn from Tencent, eBay and Microsoft, at a post-transaction valuation of $11.6bn.
In lieu of equity, eBay sold its eBay.in arm to Flipkart. It will continue to function as an independent entity, under Flipkart.
Tencent, which joined as a strategic investor, is a leading provider of online value-added services in China, with experience in integrating social media and e-commerce.
01 Aug 2017
eBay closes sale of India arm to Flipkart
Four months after announcement of the sale, Flipkart has closed the acquisition of eBay's India arm.
This comes a day after Snapdeal called off seven-month-long talks with Flipkart regarding a potential merger. eBay also owns a minority stake in Snapdeal.
After eBay's $500mn investment in Flipkart, the latter will handle operations of eBay.in. In lieu, eBay will also receive an undisclosed equity