Business
Thinx cofounder Miki Agrawal accused of sexual harassment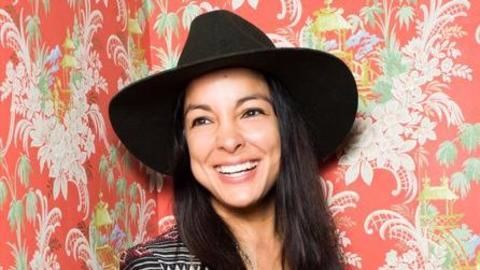 Former Thinx employee Chelsea Leibow has filed a complaint alleging sexual misconduct by Miki Agrawal at the workplace.
Agrawal would allegedly touch employees' breasts without consent, comment on their bodies, indulge in nudity at the office, and discuss explicitly details of her sex life, among other accusations.
Miki's "retaliatory demeanor, position of authority, and style of management" prevented Leibow from speaking out earlier.
In context:
Thinx founder Miki Agrawal faces sexual harassment charges
What is Thinx?

Thinx produces 'period panties' - a substitute for feminine hygiene products. According to its website, the company was founded in 2011 after Miki met a South African girl, who said her "week of shame" made her miss school. Thinx has apparently helped thousands of women.
Love Business news?


Stay updated with the latest happenings.
Downfall

No HR, anti-feminist, high-handedness: charges against Miki and Thinx
Recently, there have been several accusations of misconduct against Miki Agrawal and Thinx: employees described a culture of "fear and intimidation", and an anti-feminist attitude contrary to the brand's image.
Raises were almost non-existent, and the two employees who successfully negotiated hikes were white males.
Thinx also ditched a standard HR team, instead hired "Culture Queens" who were to bring complaints to Miki herself.
22 Mar 2017

Thinx cofounder Miki Agrawal accused of sexual harassment
Statements

Miki quits as CEO, Thinx denies allegations
Amid the allegations, Miki Agrawal quit as Thinx chief and assured a "professional CEO" would be hired.
Thinx denied receiving a formal complaint on Chelsea Leibow's charges, but "commissioned an investigation (by a third-party employment law firm) that concluded the allegations had no legal merit".
Miki published a blog on Medium, saying she has "never, ever crossed the line in the inflammatory ways described".
Miki Agrawal, corporate 'feminist'

"I only started relating to being a feminist when I started my company," Agrawal had said. "Everytime I thought about 'feminist', I thought about an angry, ranty… girl. When you hear those spoken-word poets and feminists, who are just like…I just couldn't relate to that."
Love Business news?


Stay updated with the latest happenings.
Women perpetrators

What makes sexual abuse by women hard to spot?
Sexual abuse by women, generally seen as carers and nurturers, mostly takes place at home during childhood, which makes it hard to spot.
Most people don't even understand how a woman can "abuse".
Media portrays the idea that sex with older women is a desirable experience for boys.
Apart from these factors, professionals also tend to be disbelieving of cases of female sexual abuse.
Power abuse

When women in power abuse authority
There have been several cases of abuse by women with power: Hope Solo, footballer, was accused of assaulting her sister and nephew in a drunken episode.
Solange Knowles, Beyoncé's sister, was caught on camera attacking her brother-in-law Jay Z.
The armed forces are a breeding ground for herd mentality: Pfc. Lynndie R. England was photographed holding a naked Iraqi prisoner on a leash.