PAL's inception and subsequent diversification
Foundation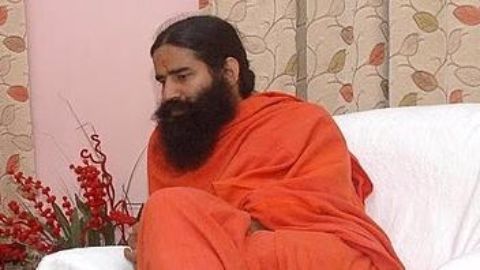 Founded in 2006 by Acharya Balkrishna with Baba Ramdev as its brand ambassador, PAL initially started out by manufacturing ayurvedic medicines.
Over the course of its business, it expanded its activities to food items and cosmetics, producing over 45 kinds of cosmetics and over 30 kinds of food items.
It started selling its products through "dedicated" outlets, and eventually expanded to online sales too.
Ramdev's marketing genius
Marketing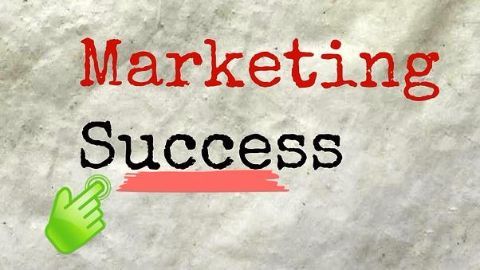 FMCG companies, on an average, spend 12-15% of their sales revenue on advertising and promotion (A&P).
In contrast to most FMCG companies, PAL's A&P costs are negligible.
Ever since Ramdev's yoga got a morning slot in Aastha Channel in 2003, the yoga-guru's popularity has skyrocketed; Ramdev has used that popularity to promote PAL products by ingeniously advertising them during his yoga camps and discourses.
PAL outgrows Emami and Jyothi Labs
Fact According to a Credit Lyonnais Securities Asia (CLSA), PAL might be the most diversified FMCG brand in India, with gross revenues crossing ₹2500 crore in FY 2015, in comparison to Jyothi Labs' ₹1515 crore and Emami's ₹2217 crore.
Patanjali to explore the dairy industry
25 Sep 2016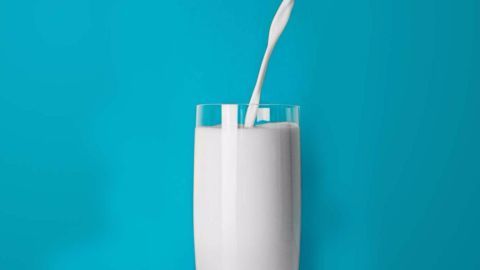 Ramdev Baba recently stated that Patanjali will enter the dairy sector crossing the ₹5 lakh crore mark by the year 2022.
Addressing a two-day national seminar at National Dairy Research Institute (NDRI), Karnal, he said, "Patanjali is set to enter the dairy business and in this financial year, production will start in three dairy plants -one each in Maharashtra, Karnataka and Uttar Pradesh."
Patanjali to start textile business: Baba Ramdev
23 Oct 2016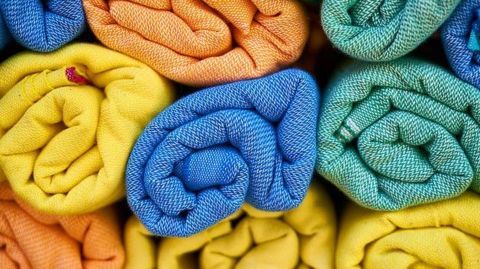 At the inaugural session of the global investors meet in Indore, Baba Ramdev stated that Patanjali Ayurved would begin manufacturing textiles soon.
He said "we will be making foray into textiles on a big scale" adding that they would manufacture all textiles, including clothing and commercial textiles.
He added that Patanjali was growing at 100%, while other FMCG companies were lagging behind.
Patanjali disrupts FMCG sector in 2016
02 Jan 2017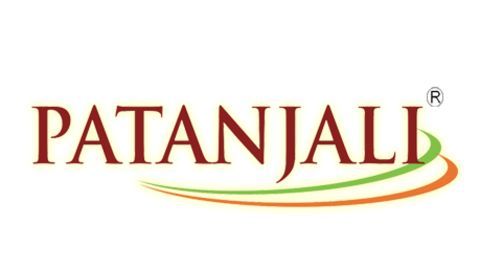 An ASSOCHAM-TechSci research report stated that Patanjali Ayurved has been the biggest disruptive force in India's FMCG sector in 2016; the report said Patanjali posted "annual growth of 146% in fiscal year 2016 grossing a turnover of $769 million."
The report said Patanjali's "peers including ITC, Dabur, Hindustan Unilever, Colgate-Palmolive" struggled to even register double digit growth figures.
Ramdev, Sri Sri want to promote 'ancient yoga'
18 Feb 2017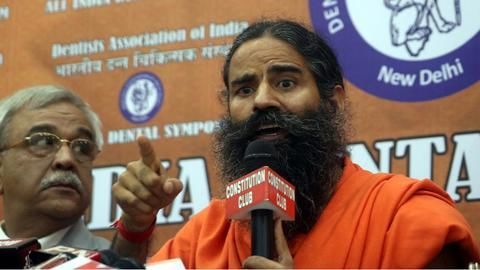 Yoga guru Baba Ramdev, Art of Living's SS Ravishankar and Pranav Pandiya of Shantikunj have opened a 'Indian Yoga Association' at Haridwar.
The institute has been opened to stop instructors like Bikram Chaudhary, Ana Forrest and others from giving a modern twist to yoga.
The trio say their intention is to teach and promote ancient authentic yoga and "bring uniformity in yoga education."