Business
Non-farm sectors: 1 lakh jobs added in Apr-Oct 2016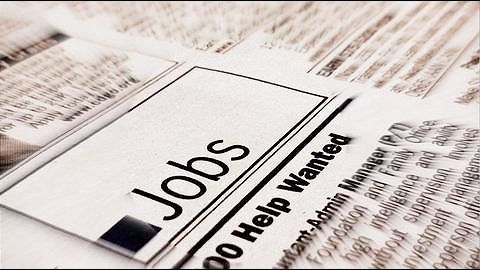 Only a little over one lakh jobs were added between 1 Apr-1 Oct'16 in eight key non-farm sectors of the economy, stated a government report.
These sectors - ranging from manufacturing and construction to IT/BPO, education and health- together employ over two crore employees.
It is a bad news for the economy considering that these jobs amount to a mere 0.5% of the total.
In context:
Third quarterly employment report
Introduction

What are non-farm sectors?
Non-Farm Sectors include economic activities like manufacturing, processing, construction, mining and quarrying, trade, transport, communication, services, etc.
India is facing an agricultural crisis as the growth of the sector is slow; so the non-farm sectors act as viable, alternate option for creating additional income and employment.
However, employment growth of these non-farm sectors has also not been up to the mark of late.
Non-Farm Income

Non-farm income shares of different states
Non-farm income shares are the highest in the states of Himachal Pradesh, West Bengal, the Northeast, and Tamil Nadu; non-farm income accounts for over 45% of the total income in these states.
On the other hand, non-farm income accounts for less than 25% of the total income in the states of Gujarat, Maharashtra, Andhra Pradesh, Madhya Pradesh, and Karnataka.
Love Business news?


Stay updated with the latest happenings.
31 Mar 2017

Non-farm sectors: 1 lakh jobs added in Apr-Oct 2016
Quarterly employment report

The report is the third quarterly employment report that was revamped by the government in 2016 by including new sectors and a larger sample size of over 10,000 establishments. The first report was released last year that set the employment baseline as of April 2016.
Sectors

Employment inching up at a painfully slow pace
Employment isn't only inching forward at a "painfully slow pace" but also gross figures "hide" more severe upheavals.
Almost three-quarters of the 1.09 lakh fresh jobs added are confined only to two sectors, health and education, which added as many as 82,000 jobs.
The most worrying sector is manufacturing; its jobs witnessed a rise of only 0.1% or 12,000 jobs in six months.
Manufacturing, the backbone of non-farm economy

The manufacturing sector is considered the backbone of the non-farm economy. It employs about 50% of the workers in the eight key non-farm sectors. To woo FDI, manufacturing has been the focus of initiatives like 'Make in India' and 'Skill India'.
Love Business news?


Stay updated with the latest happenings.
Details

Government's claims don't match with realities: Congress
Congress earlier lashed out at PM Narendra Modi-led government over the decline in employment growth figures in key sectors, saying the government's proclamations don't match with ground realities as the economy is contracting.
Congress spokesperson Abhishek Singhvi cited official figures and said there was a vast difference between the government's claims and reality.
He also pointed out that women employment witnessed the sharpest decline.
Congress spokesperson Abhishek Singhvi's statement

"This (declining job growth) is, God forbid, showing a trend of contraction and let us hope that Mr (Narendra) Modi's 'jumlas' and claims and the BJP's self-congratulatory, self-patting on the back succeeds, otherwise the Indian economy will be prejudiced and hurt irreversibly."