Regional airlines: Captain Gopinath of Air-Deccan fame makes a comeback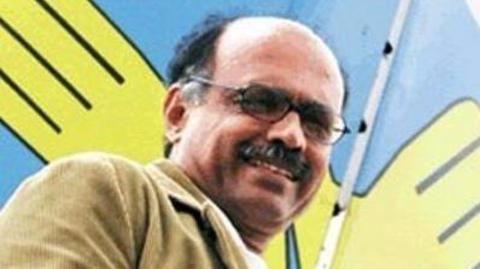 Captain G.R. Gopinath, the man behind the Air Deccan franchise which pioneered low-cost airfares in India, is set to make a comeback.
Under heavy economic stress, Gopinath sold his carrier in 2007 to fellow Bengaluru businessman, Vijay Mallya.
Gopinath's Deccan Charters has now won rights to operate around 21 'unserved' or 'underserved' routes under the Regional Connectivity Scheme (RCS) issued by the Central government.
In context
Capt Gopinath returns to domestic flight sector
About
Regaining past standards
After selling Air Deccan, Capt. Gopinath headed Deccan Charters, which provides charter services as well as aircraft management.
Having built a domestic flight network that was stronger than that of Air India's, Air Deccan used to fly over 350 daily flights to 61 destinations before winding up.
Introducing the Re. 1 fare and e-ticketing were some of the innovations Air Deccan had brought in.
Unused airstrips
The UDAN Regional Connectivity Scheme of the government seeks to enhance better connectivity of far flung airstrips that are either being under served or are unserved. 398 such airstrips are identified under the UDAN scheme with 43 airports (70 routes) selected in the first round.
Love Business news?
Stay updated with the latest happenings.
Notify Me
Details
Linking small towns to the big fish
Deccan Charters will link Agra and Pantnagar to Delhi, Cooch Behar, Jamshedpur and Rourkela to Kolkata, and Kolhapur, Jalgaon, Sholapur and Nashik to Mumbai.
The carrier will also fly Pune-Nashik, Bagdogra-Durgapur and Dehradun-Pantnagar routes, along with linking Shillong to various North-Eastern cities.
The bid process also saw sectors awarded to Air Odisha, Alliance Air (of Air India), Spice Jet and Turbo Megha Airways (Trujet).
Indian aviation
Providing incentives to operate unfeasible sectors
While India did record an increase of over 20% air-traffic during 2015, six major airports handled over 70% of traffic.
A large majority of airports in India are left unused or little served by carriers because it is economically infeasible to operate flights on routes with minimal traffic.
The RSC will provide subsidies and other benefits to adjust losses occurred on weak commercial sectors.
Details
How will it work?
Fares have been capped under RCS based on flying time and distance. A one-hour flight (roughly 500km) would cost Rs. 2500. For smaller duration flights around 200km, the cap would be Rs. 1,770 while for 800km, the fare would be capped at Rs. 4,070.
The government will provide benefits like low excise duty on fuel (2%) and charging only a tenth of service tax.
Analysis
Long term vision required
The return of Captain Gopinath to the domestic airline sector and the move by the Central Government to better connect smaller towns, are certainly welcome.
However, discontinuing subsidies after a limited period of time as is envisaged could become detrimental. The USA is a case in point where large subsidies have been provided for decades, without which market for domestic travel would collapse.