Business
BMW vs Unite: Workers to strike against pension scheme cut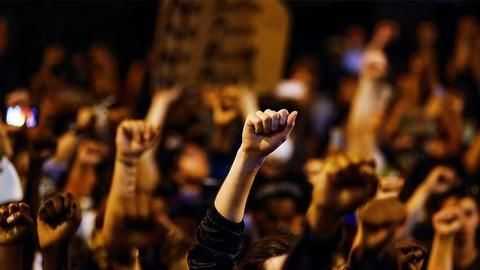 In their first walkout against BMW's plans to close its final salary pension scheme, UK's Unite union workers will launch eight 24-hour strikes across four sites from April 19-May 24.
3,500 workers in their final-salary schemes could be involved in the movement.
However, BMW said it had "put a number of options on the table to help employees transition".
In context:
Will the BMW- Unite Union pension deadlock end?
27 Sep 2016

BMW says come 2017 old pension schemes to close
BMW, the German car giant announced its plans to close its two final-salary pension plans for almost 5,000 employees in Britain.
BMW said that the high pensions had made business 'unsustainable'.
It further revealed that from June 2017 it planned to "close its two defined-benefit pension schemes to future contributions" and substitute workers over to its less bountiful contribution pension scheme.
27 Sep 2016

Unite union hits back at BMW for its pension decision
The Unite union of workers displayed rage at the decision and said the workers would "lose thousands of pounds a year" in retirement incomes if the plan was approved.
Unite union said: "This is plainly unacceptable, and Unite will be fighting this proposal tooth and claw."
Moreover, the union said BMW had completed its "sixth record-breaking year" and sustainability wasn't a concern.
Love Business news?


Stay updated with the latest happenings.
03 Mar 2017

BMW workers are set to be balloted for strike action
Approximately 4,500 Unite members workers who are affected by BMW's occupational pension plan at 5 British plants will vote from "Mar. 10, with the vote due to close on Mar. 31."
In November 2016, the workers had supported strike action in a consultative vote.
The BMW bosses have met with Unite union representatives to avoid industrial action but it has proven unfruitful.
BMW can't afford a strike

BMW builds over 200,000 Minis in its Oxford plant, and strikes would be a big problem for the embattled

UK

car industry.
07 Apr 2017

BMW vs Unite: Workers to strike against pension scheme cut
20 Apr 2017

BMW workers strike: Mini car production halted
In a row over pensions, workers at 3 BMW plants in the UK are on strike, leading to a stall in the production of Minis.
Workers from Cowley, where the firm makes the Mini, Hams Hall in Birmingham, where it makes engines, and Swindon, where it makes components are on strike.
The protest is against the company's decision to discontinue a pension scheme.