BS-IV vehicles are the norm, BS-III now stands banned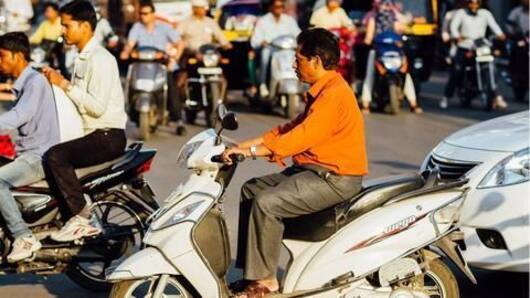 The Supreme Court prohibited the registration and sale of BS-III vehicles from April 1 to keep check on increasing air pollution.
However, BS-III vehicles are still allowed on road, just not for sale. If you have completed the sale, and other procedures on or before 31st March, 2017 midnight; you don't need to worry.
Here is a look at the initiative for pollution-free India.
In context
BS-IV from BS-III to curb India's air-pollution
Severely afflicted
India is among the most air-polluted countries of the world
India accounts for 75% of air pollution casualties of the eight lakh people who died in the South East Asian Region, according to WHO.
The leading air pollution induced diseases include Acute lower respiratory infection, Chronic obstructive pulmonary disorder and Lung Cancer.
Although, the condition is rampant in cities, rural areas contrary to the popular belief are not devoid of these afflictions.
Breathe better
A necessary step to clear up the smog
The change from BS-III to BS-IV in two-wheelers is expected to reduce the emission of CO by 25% and HC+NOx by 40-45%.
In diesel vehicles, the change from BS-III to BS-IV would lead to more than 50% less emission of HC and NOx and 60% of CO.
Petrol vehicles would emit 20% less CO and 50% less of HC and NOx after this.
Love Business news?
Stay updated with the latest happenings.
Notify Me
What does it all mean?
A glance on Bharat Stage 'BS' Emission Norms
Bharat Stage fuel emission norms were a series of guidelines that were initiated by the government to keep a check on the rising air pollution in India.
BS-IV stands for 'Bharat Stage' and IV is the numerical representation of the particular stage that the emission norms are at present. As and when, more stringent rules will come to effect, the number will become higher.
Clearing inventory
Industry majors scurry to clear up stock
In a bid to clear up their inventory, industry majors in the last leg of the impending ban, ended up giving unheard discounts to dispose of BS-III vehicles.
In a bid to lure customers in the fray, hefty rebates ranging from Rs. 10,000 to Rs. 20,000 were given bundled with free insurance to sweeten the pot.
Talking scale
It's a dent to profits, but majors explore other avenues
As per as the digits submitted by the Society of Indian Automobile Manufacturers, the inventory for the BS-III compliant stood collectively at 8.24 lakh vehicles.
Crunching the numbers, it was 0.96 lakh commercial vehicles, 6.71 lakh two-wheelers, 0.40 lakh three-wheelers and a paltry 0.16 lakh passenger cars.
However, the industry now plans to export the unsold inventories to BS-III standards allowing countries.
03 May 2017
2-wheeler industry hit by BS-III ban
Analysts stated that the 2-wheeler industry has suffered losses of over Rs. 600 crore after the SC banned BS-III vehicles.
The losses were on account of the 3-day discount offered to customers to clear stocks of non-BS IV compliant vehicles after the sale-ban was announced.
Sources said that the Original Equipment Makers (OEMS) would bear the majority of the losses.