Private sector projects have reached a standstill in recent quarters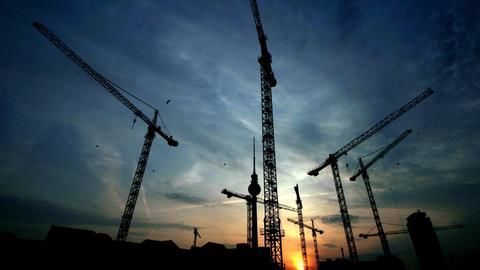 According to Centre for Monitoring Indian Economy (CMIE), the progress of private sector projects has reached a roadblock.
The report pegs the proportion of stalled projects at a 52-quarter high of 20.2% in the March quarter.
Initiation of new projects has also seen a stunted growth and the situation is unlikely to improve.
Here is a look at the sectors which are struggling.
In context
Blockage of private sector projects may cripple growth
Assumption
False prophets of growth
The proportion of stalled projects had reached double digits way back in 2013; analysts then termed the phenomenon as a passing phase and blamed it as a "policy paralysis" caused by a weak government.
Now, that there is a different and strong regime at place, the argument of "policy paralysis" is vague because stalling rates are showing no signs of slowing down.
Affected
Country's nerve centres- manufacturing and power crippled
Manufacturing has seen 28.14% of the stalled projects whereas in the power sector it is 14.65%.
Together these two crucial sectors make up 40% of the projects that are currently stalled in India.
Real estate sector has also 12.5% of the total stalled projects while mining and services minus financial accounts for 7% each of the pie.
Love Business news?
Stay updated with the latest happenings.
Notify Me
Hiccups
What is troubling the private sector projects?
Land acquisition still remains a big hurdle to overcome to get the projects rolling.
Environmental clearances are also the reason for 14% of the projects getting stalled.
Other important hiccups to getting the projects rolling are shortage of fuel, feedstock and raw materials coupled with a lack of promoter interest.
Demonetization, in the recent times, has also ailed projects halting them to a limbo.
07 Mar 2017
India is growing in leaps and bounds, Fitch disagrees
US based rating agency said that it found 7% GDP growth during October-December quarter as "surprising".
According to real activity, data post demonetization there has been less consumption and services activity as these are predominantly cash-intensive in nature.
Fitch said that these anomaly was perhaps due to the inability of official data to take into account the impact of demonetization on the informal sector
Stalled
Major projects that got crippled recently
The largest project that got stalled was the Rs.97 billion Jiribam-Tupul-Imphal railway line in Manipur, halted by the economic blockade by the United Naga Council.
Other major projects were the Rs.28 billion Pune Municipal Corporation's water supply project, the Rs.20 billion cement plant by JK Cement at Chittaurgarh and the Rs.12 billion man-made fibres project by Lenzing Modi Fibers in Panvel.
Bleak prospects
The number of new investment projects has also plummeted
Only, Rs.1.25 trillion worth new projects were announced in December quarter which is far less than Rs.2.36 trillion worth of new investments seen per quarter in the previous nine quarters.
New investments have already slowed and demonetization aided it.
Although, we may have not seen much effect of demonetization as of yet, this maybe a premonition of the trials that are yet to come.