Flipkart's mergers if okayed, starts the proper e-commerce war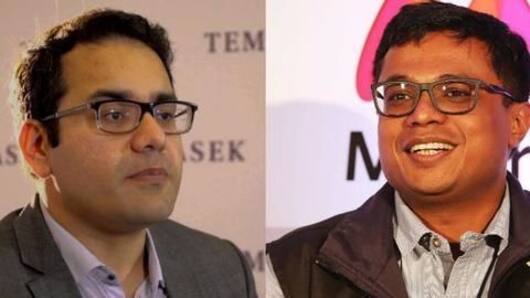 The market is currently ripe with rumours regarding two major Flipkart mergers - one with eBay and another with Snapdeal.
Chances are high that armed with enough funding power, Flipkart might choose to settle its grudge with Amazon once and for all.
Is it our time to find out who would finally emerge as a clear leader in India's e-commerce space?
In context
Flipkart,Snapdeal,eBay versus Amazon, while Paytm bids its time
False start
eBay was doomed from the start
One of the few things that Amazon did right was to understand how the Indian market works and then proceed.
eBay might have been early in the game but has never managed to make any serious dent yet in the e-commerce space.
Fake listings and the fact that Indians do not get how its auction system actually works, have really affected this giant dearly.
Losing out
Snapdeal, tried and tested failure
Snapdeal has tried out everything from the rulebook but still has failed to stay in the game.
When an e-commerce platform decides to go for an acquisition spree, the question it needs to ask itself is whether the company can afford to do so.
Loss of focus, investors' fallout, re-branding failure - Snapdeal had had it all and now it's too late.
Love Business news?
Stay updated with the latest happenings.
Notify Me
Handshakes
Why does Flipkart need to make these mergers?
Mergers solve Flipkart's problem in two-folds.
The mergers it is eyeing at, already have their own logistics and acumen at place. So, once acquired and nitpicked, it can give Flipkart a major boost.
Thinning out the competition is something every business looks forward to. Once Snapdeal and eBay are acquired, Flipkart doesn't have to worry about them eating its profits.
Merger plans
How the Flipkart-Snapdeal merger is likely to happen
SoftBank is expected to buy out Snapdeal shareholders and do an all-stock transaction with Flipkart.
SoftBank will inject capital in merged entity and buy part of Tiger Global's shares in Flipkart which are rumoured to have sold off part of their stake to Microsoft.
With everything in place, Flipkart will have Microsoft, eBay, Tencent and SoftBank with its 100 billion Vision fund as backers.
Bigger and better
Flipkart 2.0 will solidify its stance post merger
Post merger, Flipkart will not have to worry about freak discount wars being started by any home-grown platforms.
Thanks to four deep-pocketed investors it won't have to reach out anytime soon to raise funding from external means.
Flipkart will emerge as the largest competitor to Amazon and would finally be able to give tough competition without having to worry about acquisition overheads.
Turf war
Amazon is not ready to let go of India
Jeff Bezos's Amazon has already bitten the dust in China against Alibaba and JD.com and lost Asia's biggest market, thanks to government support for home-grown enterprises.
With no such rules from the government and Asia's second-largest market up for grabs, it is safe to say that Amazon will up the stakes if the e-commerce turf war takes place, in order to dominate India.
New entrant
Paytm is bidding its time, testing the waters
There are two advantages that give Paytm a unique edge in the e-commerce market.
Amazon Pay and Flipkart's PhonePe are both trying to build an ecosystem around it. Paytm is already an established payments platform that is pushing towards e-commerce.
Paytm has Alibaba, a company that rules the biggest market in Asia and has already fought Amazon and won.
E-commerce gamble
What's to come if things work out?
Brush aside who is being funded by whom, let's just look at what it could actually mean if all these mergers actually come through and Flipkart becomes the biggest homegrown e-commerce force.
Flipkart will rally its resources to beat Amazon, resulting in an e-commerce war with both pitting all their resources to emerge the victor of Asia's second largest consumer market.