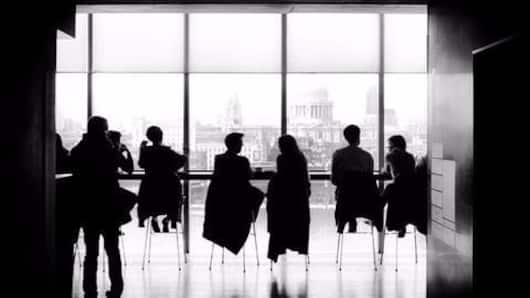 India ranks 9th among 41 countries in corruption in businesses
According to a recent survey by EMEIA, India's honesty towards doing business is a far cry from an ideal scenario.
The survey states that India ranks 9th in their list of countries which indulge in bribery and corrupt practices in their business transactions.
There have been repeated discussions about bringing India to the 21st century of doing business but reality speaks a different tale.
Takeaways from the survey at hand
When the respondents were questioned on the course of the survey, 78% of them agreed that bribery and corruption were indeed the normal way to do business in India.
However, in a sigh of relief, its current ranking is better than the 6th rank it had managed during the same survey in 2015.
Major clog in India's growth wheel
According to the survey, 41% of the respondents will have no qualms to act in an unethical manner if it means a significant gain or boost in their respective careers.
Alarmingly, 13% of the respondents are okay with the idea of providing false information if that improves their career and pay-grade. Considering the mammoth population of India, it's not a small number.
Love Business news?
Stay updated with the latest happenings.
Yes, notify me
Corporate world, take a note from here
According to the survey, a saving grace was the fact that 58% of the respondents said that they will probably not engage in those practices if that came in contradiction towards their loyalty with the firm.
With attrition rate and layoffs doing the rounds in the business world at every fiscal cycle, this may act as an eye-opener.
List of the corrupt
Ukraine, Cyprus, Greece, Slovenia, Croatia, Kenya, South Africa and Hungary are the countries that precede India in the survey that was taken.
What is disconcerting is the fact that although we hear words like "global standard" and "superpower" being thrown around casually, they will remain empty words if such practices are not condoned.
What propels such an unethical behavior
Pressure to meet unrealistic financial targets coupled with an unhealthy business environment makes it difficult for people to maintain their moral compass.
The rat-race to have a steep career growth and pitting colleagues to perform on the same benchmark rather than honing interpersonal skills and nurturing individualistic growth, are some of the catalysts to this problem.
What we can do to make it better
There should be a proper groundwork to discourage corrupt practices at the workplace and people should encourage maintaining ethical transparency in their respective transactions and practices.
There should be a clear line of command and a lack of nepotism brewing in the corporate grounds. The system should have a channel of communication that percolates even to the grassroots level.