Headline inflation is up, but don't expect rate hike soon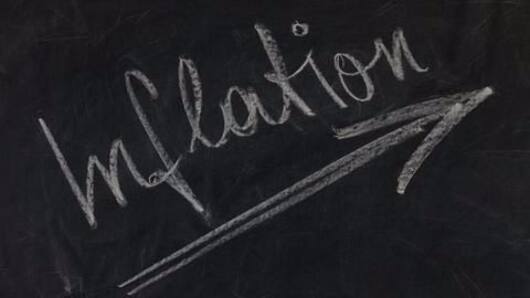 While RBI withheld its decision to revise the policy rate due to impending monsoon, headline inflation swelled up to a 5 month high, failing to contain rising fuel prices.
Consumer prices saw an annual high of 3.81% compared to the 3.65% rise noticed in February last year.
Although things are getting a bit bumpy, analysts are not expecting a rate hike anytime soon.
In context
The Inflation story needs a proper monsoon ending
Fueling worries
Retail fuel Inflation has risen but verdict yet to come
Retail fuel inflation reached 5.56% in March from a manageable 3.90% in February.
It is yet to be seen that how the rolling of the new GST policy affects retail fuel prices. Also the switch of BS-III to BS-IV variants will also have a say on the rising inflation in the coming days.
Revision
Daily revision of fuel prices on a pilot basis
The practice of daily revision of fuel prices is slated to begin on a trial basis from May.
Puducherry, Visakhapatnam, Udaipur, Jamshedpur and Chandigarh are five cities in which the change will be rolled out initially and would be spread out nationwide soon.
The current practice among the state-run fuel retailers, is to revise fuel prices on the 1st and 15th of each month.
Love Business news?
Stay updated with the latest happenings.
Notify Me
Rainfall
As of now it's too early to predict on monsoon
India's economy has always been jumpy about monsoons, as more than half of the farmlands do not have access to proper irrigation.
Monsoon brings in about 70% of the annual rainfall and the fear of El Nino-like conditions has made RBI cautious.
However, scientists are not convinced on the prediction and once the official forecast is released, debates will be put at rest.
Agricultural aspect
Monsoon is going to have the final say
Gains in food prices have fallen to 1.93% from the erstwhile 2.01%.
While the consumer price inflation is hovering at 4.8-4.9%, expectation of a below average monsoon looms highly over the horizon.
India is still a largely agrarian economy and it goes without saying that monsoon will not only lead to the rise in food prices but will also affect the entire inflation rate.
Rate hike
RBI's growth projection for current fiscal
The economy is still reeling from demonetization and some adverse effects are expected to hit the present quarter.
The RBI's revised projection is expecting a headline inflation of 4.5% in the first half and 5% in the second half.
It is to be noted that analysts are not expecting a rate hike to take place in the near future.