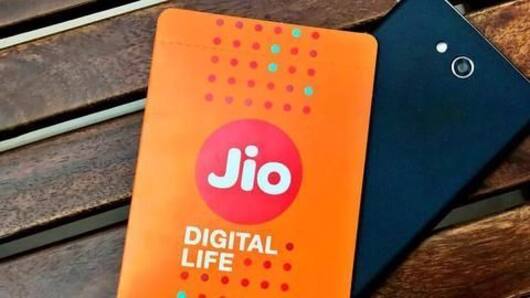 Reliance Jio says telcos are employing deception to retain users
It appears that the tiff between Reliance Jio and rival telcos is only going to get worse with time.
Reliance Jio has now sent a written complaint to TRAI saying that the rival telcos are using unfair means to stop their existing users from porting to Jio's services.
Here is a look at how things are heating up in the telecom sector.
Reliance Jio's accusation against other telcos
Jio in its letter to TRAI said that the three other telcos were giving out tailor-made offers to customers, who expressed their desires to port their numbers to Jio's services.
Jio also said that these heavily discounted offers were being carried out on individual basis and are not for general public. Moreover, any information regarding these offers are not being disclosed by telcos.
Reliance Jio to TRAI: Take "strongest action"
Jio has asked TRAI to take the "strongest action" and make sure the telcos that are guilty of indulging in this type of malpractices get the "highest penalty."
Jio concludes the five-page letter to TRAI by saying, "as these MNP offers are concerned, these are in gross violation of extant telecom laws including Telecom Tariff Order, 1999."
Love Business news?
Stay updated with the latest happenings.
Yes, notify Me
Vodafone refutes MNP violation allegations by Jio
Vodafone spokesperson said that this was not the case and they are not retaining customers by false practices.
Vodafone said they provide "exciting and engaging propositions catering to their myriad requirements, in accordance with applicable norms, regulations and industry best practices".
This hich loosely translates into "Yes, we are catering to each individual separately but not flouting any rules as of now."
Airtel brushes aside allegations, no response from Idea
Airtel spokesperson said "We categorically deny these allegations" and that the firm is in full compliance with all the guidelines that TRAI has set for the telcos.
Jio's allegations of malpractices and telcos spreading "false and malicious" rumours to their subscribers about Reliance Jio's service and network coverage have not evoked any response from Idea cellular as of yet.
Reliance Jio's revised offer for customers
After TRAI cancelled Jio's 'Summer Surprise' offer, the firm has now introduced a 3-months worth of free services laded "Dhan Dhana Dhan" offer, in which both existing prime users and non-prime users will get to enjoy the basic Jio benefits with Rs. 309 and Rs. 408 recharges respectively.
Meanwhile, Airtel has filed complaint to telecom tribunal TDSAT regarding Jio's delay in recalling 'Summer Surprise'.
Airtel jeers Jio's offer, to come up with new plan
Airtel said, "This is a classic example of old wine in a new bottle. We hope that the authority will act against this provocative disregard of their direction."
There are rumours afloat that Airtel will counter this revised offer with a new prepaid-plan for its 4G SIM users priced at Rs. 399 that will offer 1GB 4G data and free calls for 70 days.
The richest man of India
Mukesh Ambani, who owns Reliance Jio along with several other vested interests, is the richest man in India and stands at number 33 with $23.2 billion net worth in Forbes 2017 Billionaires list.