BigBasket engages Grofers in merger talks eyeing SoftBank funding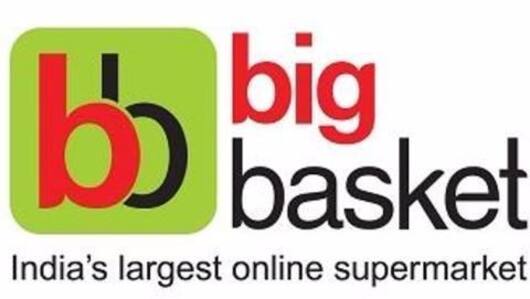 According to sources, BigBasket has opened up a dialogue with its comparatively smaller rival Grofers for a possible merger.
If these talks bear fruit, the merged entity could be getting $60-100 million funding from SoftBank group, which is currently backing Grofers.
BigBasket is suffering a cash burn of $6 million per month and is looking for help.
Here is what we know so far.
In context
BigBasket pitches merger idea to Grofers
Help
BigBasket, not its first rodeo at getting help
BigBasket had previously held talks with several investors, such as Wal-Mart Stores Inc, Amazon.com Inc, Tencent Holdings Ltd, and Fosun International Ltd for fresh funding. However, none of these had panned out.
While neither BigBasket nor SoftBank has commented, Grofers replied saying that they are very "well capitalized" with the investors' support and "don't need to make any strategic moves at this time."
Cash burn
Why does BigBasket need to make a move?
BigBasket is running out of cash to carry its day-to-day affairs by incurring a cash burn of $6 million every month and could do with some SoftBank funding.
Whereas, Grofers has restrained its cash burn at $2 million every month and is sitting on a reserve of $50-60 million in the bank, enjoying a better standing, even after being comparatively smaller than BigBasket.
Love Business news?
Stay updated with the latest happenings.
Notify Me
Valuation
Crunching funding and valuation numbers
BigBasket has raised about $200 million so far from investors. Presently it expects to get into a partnership at a valuation of $700-800 million.
Grofers, on the other hand, has raised around $165 million as of now. During its last fundraiser, the company had raised $120 million from investors including Tiger Global Management and SoftBank, and was valued at around $350-400 million.
Revenue
Major dents in the business
Although, BigBasket managed to see sales worth Rs. 563 crore in FY2015-16, marking a 231% jump from the previous year, its net loss also widened to Rs. 277 crore.
Grofers' revenue for FY 2015-16 stood at Rs. 58.34 lakh taking a fall of 32% from last year. Its net loss also ballooned 15 times to Rs. 60.87 crore from last year's Rs. 4.77 crore.
Business
Principles of doing business
BigBasket has always been an inventory led, private-label play and it owns brands like Fresho, Royal, Tasties and HappyChef, which bring 45% of the firm's revenue, according to its CEO.
Grofers started with delivering goods from local stores to consumers and has just shifted to BigBasket's inventory model with the launch of private brands like Freshbury.
Result
Possible outcome of the merger talks
Although BigBasket is desperately soliciting for the deep coffers of SoftBank via Grofers to ease its financial burden, chances are this pursuit may end up being a futile one.
As the sources feel Grofers is just trying to replicate 'BigBasket's operations' and therefore, has nothing worthwhile in it to get into a merger with a firm it expects to topple.