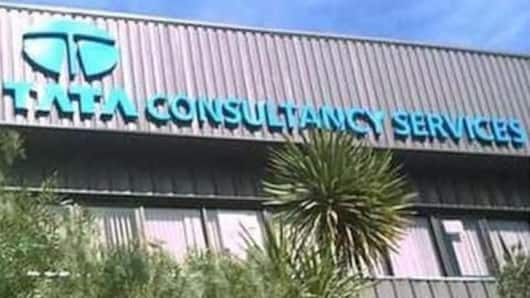 TCS Q4 results, profit, revenue and earnings
Tata Consultancy Services Ltd reported financial results for the quarter, that ended on March 31, 2017. It was a tad bit lower than what the analysts had projected for the company.
However, Chief Executive Officer (CEO) Rajesh Gopinathan said, "We are quite happy with the way we have ended the year," although, the performance remained, at its best, a marginally improved one.
Net profit snapshot of Tata Consultancy Services
TCS, India's largest software exporter reported 4.2% year-on-year (YoY) growth in the net profit.
However, net profit fell 2.5% and stood at Rs. 6,608 crore when calculated on quarter-on-quarter (QoQ) basis.
Consolidated PAT stood at Rs. 8,616 crore in Q4 of FY17, marking a fall of 3.38% from the Rs. 8,918 crore it had reported in the previous quarter.
Digital revenues made a sizeable contribution
Rupee revenue saw a 4.3% growth on a YoY basis and accrued Rs. 29,642 crore in this quarter, while dollar revenue stood at $4,452 million in Q4.
Digital revenues were up 29% contributing 16.7% to the total revenue, riding on the opportunities the firm was able to explore in cloud automation, analytics and IoT with a QoQ growth of 7.6%.
Love Business news?
Stay updated with the latest happenings.
Yes, notify Me
Growth trajectory and dividend offered
The firm saw broad-based growth in all its industry verticals in constant currency terms. BFSI, retail and Hi-Tech were noted to be growing in double digits.
Geographical market wise, Europe grew 13.6%, while North America grew 7.6% and the UK marked 6.1% growth.
The board has suggested a final dividend of Rs. 27.50 per share, which is subjected to shareholder approval.
Optimistic outlook as of now by the firm
CEO Rajesh Gopinathan said, "We continue to stay focused on digital. We are focusing on three themes - agile, cloud and automation - and we see these playing out."
Moreover, "We see FY18 incrementally positive and quite confident about demand outlook. Retail and high-tech verticals have been soft. BFSI is expected to bounce back," he added.
Tackling Trump's influence on the industry
Credits:
TCS has maintained that any visa restrictions by the US or any other foreign market would be balanced out by hiring local engineers to fill the positions.
TCS HR head Ajoyendra Mukherjee said, "We are hiring locally in all geographies. The last few years' hiring onsite has been higher. We are going more and more towards a less visa-dependent business model."