Business
Sales of the iconic Barbie drop in first 2017 quarter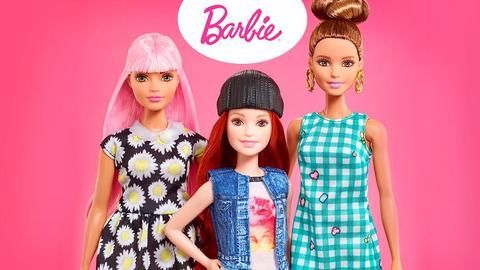 Sales of Barbie dropped in the first quarter of 2017 for the second consecutive quarter, this time down by 13%.
Sales of maker Mattel, the world's largest toy company, fell 15.4% to $735m in the biggest dip since 2009. Its shares fell over 6% in after-hours trading in New York.
In context:
In the Barbie world
Mattel, the world's largest toy company

The American toy company founded in 1945 is known the world over for its trademark Barbies and Hot Wheels. Fisher-Price, famous for its board games, is a wholly owned subsidiary. Mattel is present in over 40 countries, and sells toys in over 150.
Journey

Barbie's controversial birth and journey
When she was born at the 1959 NY Toy Fair, Barbie gained attention due to her adult physique; till then, dolls were mostly two-dimensional and looked like babies.
Over the years, she has been in several controversies mostly due to her unrealistic body sizes. Mattel had to replace talking Barbies which uttered "Maths class is tough" after massive backlash.
Love Business news?


Stay updated with the latest happenings.
India

The American Barbie enters India
Mattel tried entering India in 1986-87, but a closed-trade regime and licensing system didn't work in favour of multinational companies, attorney Priti Nemani told Scroll.
Before Barbie was launched in India in 1991-92, Mattel signed a joint venture with Blow Plast Inc.
An unarguably American Barbie hindered expanse; in 1996-97, the first authentically Indian Barbie was launched, followed by the Expressions of India Collection.
Around 2010-11, sales of Barbie began to dip amid an extending wave of feminist and body acceptance movements.
This wasn't the first time sales dropped: similar crises hit in the 1990s and 2000s, but the brand recovered.
Meanwhile, other brands, including some by Mattel (like American Girl), began to displace the cult icon and capture more market share.
Rival Hasbro takes off with Disney market

Another setback came in 2016, when Disney shifted its decades-old princess dolls' deal with Mattel to its biggest rival, Hasbro. Elsa from 'Frozen', which had emerged as a brand of its own, sold like fire, but Mattel couldn't capitalize on it.
Attempts

Barbie tries to recover - unsuccessfully
Barbie tried launching new lines to rescue the brand. In 2014, she arrived as Entrepreneur Barbie.
The same year, she modeled as a swimsuit model for 'Sports Illustrated'.
However, makers refused to address long-time, consistent criticism with her body size; Kim Cultone, vice-president of design, claimed, her body was "never designed to be realistic", and instead to "easily dress and undress".
Love Business news?


Stay updated with the latest happenings.
Comeback

A reluctant Barbie embraces diversity
In early 2015, Mattel replaced CEO Bryan Stockton with board member Chris Sinclair, who focused on reviving the Barbie business.
Later in the year, it introduced a variety of skin tones to represent diversity; in January 2016, it launched three new body types - curvy, petite and tall.
Mattel complemented the new products with fresh ad campaigns; one was called "You Can Be Anything".
Barbie sales look up after two years

In February 2016, Mattel posted its first increase in two years, as sales of Barbie and demand for Hot Wheels increased. In the last quarter of 2015, sales of Barbie rose 0.5% to $327.6mn.
22 Apr 2017

Sales of the iconic Barbie drop in first 2017 quarter