TCS, Infosys, Cognizant are violating H-1B visa rules, says USA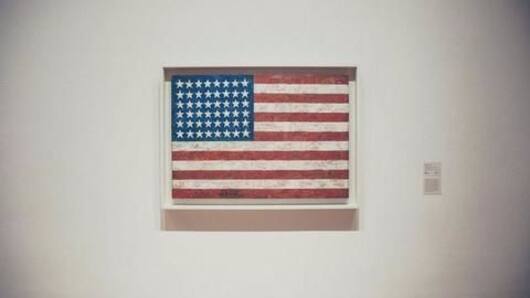 In a White House press briefing, a senior official under Trump administration said that Indian tech giants TCS, Infosys and Cognizant are flouting H-1B visa rules.
It is now to be seen whether this was a proper accusation or a passing statement which the Trump administration has the habit of making and then feigning ignorance.
Here is how it all happened.
In context
TCS, Infosys, Cognizant tangled in H-1B visa barbwire
Lottery
Taking the "the lion's share of visas"
The US official accused the Indian tech giants, at the press briefing, of rigging the system using unfair means and manipulation.
He said, "Tata, Infosys, and Cognizant - they will apply for a very large number of visas, more than they get, by putting extra tickets in the lottery raffle, if you will, and then they'll get the lion's share of visas."
Allegations
Indian tech giants and the USA itch
The allegations which were made by the USA are quite surprising considering Trump's words towards India have always been positive during and after his election campaign.
As of now none of the firms has released any statement pertaining to the allegations made, but one expects that this is going to be a major source of discontent in the near future as things get sourer.
Love Business news?
Stay updated with the latest happenings.
Notify Me
TCS
TCS's stance prior to the allegations
TCS has maintained that any visa restrictions by the US or any other foreign market would be balanced out by hiring local engineers to fill the positions.
TCS HR head Ajoyendra Mukherjee said, "We are hiring locally in all geographies. The last few years' hiring onsite has been higher. We are going more and more towards a less visa-dependent business model."
Infosys
Infosys's stance prior to the allegations
An estimated 62% of Infosys's revenue comes from North America and in the wake of Trump's H-1B visa policy, the firm now has one more obstacle that it could do without.
Sikka aims to overcome this hiccup by having a healthy mix of local and global talents and working "in compliance with regulations". Infosys aims to "bring technology to cross some of these divides."
Trump
Hire American policy of Trump
Hire American is the part of Trump's policy which involves keeping a check on immigration, visa and guest worker programs to ensure proper safeguarding of American workers' interest.
This till now was being taken light-heartedly by the Indian tech majors as they didn't expect major hiccups, but after these incidents, they might soon have to start singing a different tune.
25 Apr 2017
H-1B: Infosys, TCS received just 8.8% visas, says NASSCOM
After a US official accused Infosys and TCS of unfairly obtaining majority of the H-1B visas, NASSCOM stated that the two companies had received only 8.8% of the total number of visas issued in FY2015.
The top 20 recipients of H-1B visas included only six Indian IT companies, NASSCOM added.
However, Indian nationals got 71% of the visas, "testifying their high skill levels".