Business
Snapdeal founders and Nexus agree, Flipkart to buy Snapdeal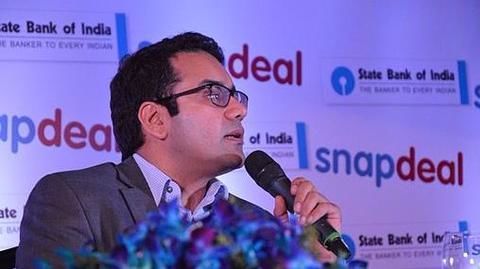 According to ET Now, Nexus and the founders of Indian online marketplace Snapdeal have reached an agreement with SoftBank Group over the much anticipated sale of Snapdeal to its larger Indian rival Flipkart.
Under the agreement, Snapdeal founders would get $15 million each and Nexus would get $50-60 million.
Flipkart is expected to sign the agreement and conduct due diligence of Snapdeal soon.
In context:
Snapdeal, the final chapter of the journey?
14 Jun 2011

Snapdeal's galloping progress
Snapdeal was launched in 2010 on the model of Groupon, the world's largest online deals seller.
The revenues of the company had been growing at 100%, selling unused inventories. It took a 35% cut for any deal from the merchant.
Vinod Dham, a well-known silicon valley investor, along with Bazee.com co-founder, Suvir Sujan, had invested $12 million in the company.
11 May 2017

Snapdeal founders and Nexus agree, Flipkart to buy Snapdeal
Love Business news?


Stay updated with the latest happenings.
Snapdeal sell-off gets okayed by Kalaari Capital

On April 24th, Kalaari Capital had rather grudgingly agreed to SoftBank's decision to sell Snapdeal to Flipkart at $1 billion valuation rather than the $6.5 billion peak valuation it was pushing for all this time.
Flipkart

FreeCharge is up for bids in the yard sale
Snapdeal paid $400million for FreeCharge in 2015 and has put it several times on the block for sale but things didn't pan out.
Flipkart is now eyeing the payments platform and is willing to shell out between $40million and $75million to get it under its banner.
However, Flipkart buys it or not, it will not sour SoftBank's investment in the merged identity.
End?

Where do we go from here?
Snapdeal is at its end, but every time it seems to come up with one hiccup or the other to last a few more months on borrowed time.
It is for certain that unless some miracle happens, Snapdeal will become a footnote in Indian e-commerce story. But the question remains is, whether there are more chapters left before we can finally say, "THE END."