US Court declines General Motor's plea to avoid ignition-switch lawsuits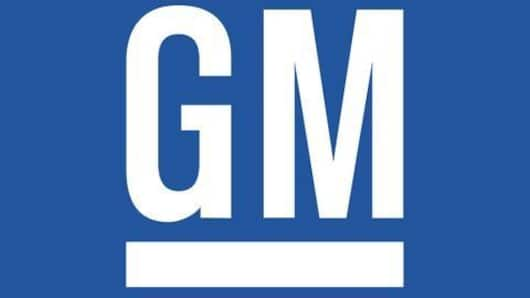 The apex court of USA has declined General Motors' plea to avoid lawsuits that stemmed from the firm's infamous ignition switch defects and subsequent recalls.
The car maker has said in its defense that since it had filed a bankruptcy case in 2009, it should be insulated from these claims now.
However, this is not how the cookie crumbles.
In context
General Motors will not go scott-free, says court
Court
The US Supreme Court decision and ramifications
After a federal appeals court in New York refused GM's pre-bankruptcy plea to avoid lawsuits, it had approached apex court to review the ruling and expected a favorable judgement.
However, with this case overturned, General Motors will now have to face the music of thousands of lawsuits that it has been evading over the years, despite having paid $2.5bn in damage control.
Bankruptcy
The 2009 bankruptcy issue
In spite of getting $19.4 billion as federal help, the troubled carmaker had to file for bankruptcy and cut Pontiac, Saturn, Hummer and Saab brands out of its portfolio.
Post-bankruptcy, GM quickly had a change of fortunes after shedding major debt, thanks to its chapter 11 reorganization and shutting down of some major plants in a bid to remain profitable.
Love Business news?
Stay updated with the latest happenings.
Notify Me
Aftermath
The aftermath of the apex court ruling
Lead counsel for ignition switch victims, Robert Hilliard said, "Hundreds of death and injury cases have been frozen in place for years as GM wrongly tried to hide behind a fake bankruptcy."
It is expected that now General Motors cannot hide behind a legal loophole that it was so vehemently trying to uphold and will have to come to terms with the lawsuits filed.
General Motors
General Motors downplays the entire scenario
GM issued a statement saying, "The Supreme Court's decision was not a decision on the merits, and it's likely that the issues we raised will have to be addressed in the future in other venues because the Second Circuit's decision departed substantially from well-settled bankruptcy law."
Also, the claimants will have to prove that their losses indeed happened due to the faulty switch.
Trouble
The ignition switch trouble that started it all
The faulty ignition switches were used mainly in the bodies of Chevrolet Cobalt and Saturn Ion small cars, which GM was making during 2002-03.
The switches turned off automatically, leaving the car without any power and also disabled the airbags. After several months of fatalities and crashes the firm acknowledged the problem and recalled 2.6 million vehicles and created a compensation fund.
Lawsuits
General Motors, get ready for a bumpy ride
Currently, there are 370 injury lawsuits and 84 death lawsuits hanging on GM for the ignition switch fiasco, according to Law360 and the firm is not going to be able to shake them off anytime soon.
Justice came albeit late for the victims and they still have a long road ahead of them but a step in the right direction goes a long way.