Ola, Uber drivers and a series of unfortunate events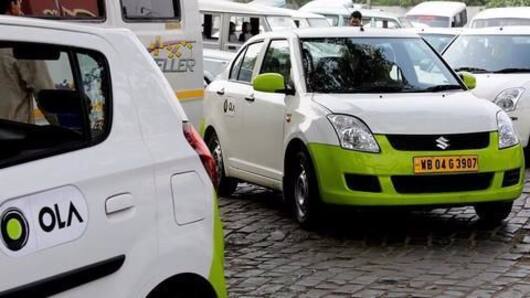 There was a time when being a driver with Uber or Ola could fetch better income than a regular white-collar job.
Jokingly or earnestly, one couldn't help but mull over the fact that it was indeed a profitable job, one that comes with freedom, incentive and lucrative pay package.
Then it all fell down like a house of cards.
Know all about it!
In context
Ola, Uber drivers get an unsought reality check
Loans
Banks plug new loan disbursements for Ola, Uber drivers
Major banks are now shunning away from providing new loans to Ola, Uber drivers for cars, as the default rates are high.
It will also start pushing for loan recovery from the drivers, which is alarming as Ola, Uber drivers are now running on fumes and there are high chances that they would default and the cars would be taken to recover the loan.
Default
Chances of defaulting is high
Even if the banks agree to cough up new loans, they would introduce underwriting norms in order to guarantee that their investments are protected.
Meanwhile, Ola and Uber have also stopped the practice of covering the loans of their drivers, to some extent.
Most drivers come from lower income groups and chances are that this decision will bleed them dry.
Here's why.
Love Business news?
Stay updated with the latest happenings.
Notify Me
Incentives
First, the incentives dried up
What made the drivers flock towards the cab aggregators was the fact that the incentives were high.
The incentive tiers were numerous, as the aggregators needed drivers to kick-start their ventures and were ready to splurge in order to fill their ranks.
As the numbers swelled, the incentives started drying up or impossible targets were set, leading to drivers protesting on the street.
Commission
The curious case of rising commission rates
It is a simple proposition, taxi aggregators get you business and you give them a commission for it.
The problem arises when you start with a commission rate of 5% in 2012 and come 2017, the rates hike up to 25-30% and thanks to the sheer volume of cars on the roads, the daily profits are not as high as they used to be.
Balance
There is no balancing out of volumes
The cab aggregators have been adding cars and drivers by the hordes to make sure that there is no dearth of supply to quench the prevailing demand.
However, aggregators are not recruiting with area specific or time specific demand in mind but are filling ranks on a generalized basis leading to intense saturation on certain pockets of an area while others are running dry.
Problem
"Objects in (the) mirror are closer than they appear"
The prospects are grim for the drivers and it is almost tragic to see how something that started out with so much gusto back in 2010 has bumped into every pothole it could find, by 2017.
There cannot be a stop gap solution to the problems at hand, as every day more lives are being put at stake than one would care to point out.